OSNexus QuantaStor Virtual Storage Appliances for IBM Cloud Gen 2 Data Centers
In IBM Cloud, deliver highly-available SAN, NAS, and S3-compatible storage to deploy VM instances.
This is a Press Release edited by StorageNewsletter.com on February 18, 2022 at 2:02 pm
OSNexus Corp. announced that its QuantaStor SDS platform will have Virtual Storage Appliances (VSAs) available in IBM's Gen 2 Data Centers.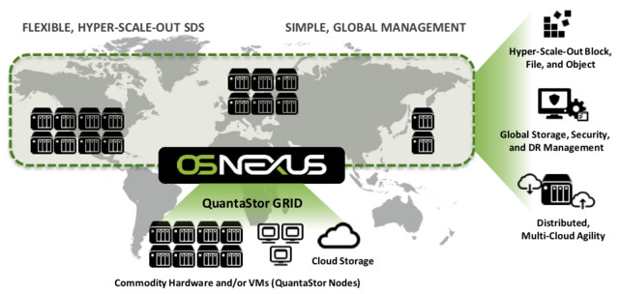 VSAs provide a way to deploy dedicated NAS, SAN, and S3 Object storage appliances in the IBM Cloud. QuantaStor's built-in Storage Grid technology enables multiple instances to be combined together to deliver scale-out storage clusters that can span IBM Corp.'s datacenters.
IBM's next-gen data center represents the next evolution of the converging IT infrastructure, where server, storage, network and virtualization resources are abstracted from the underlying hardware and workloads run on the most appropriate combination of resources, whatever they may be. In this environment, software provides the intelligence for managing the infrastructure dynamically and holistically, based on real-time workload needs. The next-gen data center transforms a static IT infrastructure into a dynamic, workload-aware infrastructure that can anticipate demands and respond with speed.
"OSnexus is excited to have QuantaStor available as a virtual storage appliance (VSA) in the IBM Cloud next-gen data centers," said Steven Umbehocker, CEO, OSnexus. "IBM customers have been deploying QuantaStor on bare metal instances for over a decade now. With QuantaStor available on both bare metal and as a VSA we expect this to further accelerate the adoption of hybrid cloud strategies at IBM."
QuantaStor VSAs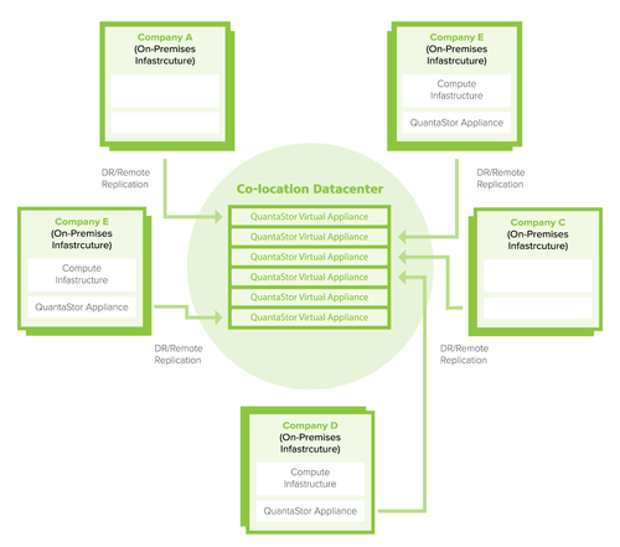 VSAs key features:
NAS
Provides NFSv3/v4 and SMBv2/v3 protocol support with Active Directory integration to deliver file storage to VMs, containers, and servers.

SAN
Provides iSCSI and NVMeoF TCP support to deliver block storage to VMs, containers, and servers.

S3-Compatible
Deploy 3 or more QuantaStor instances to build a dedicated S3 compatible object storage cloud with flexible erasure-coding options.

S3 reverse proxy
Bridge your IBM Direct Link systems to IBM Cloud Object Storage (COS) over the internal IBM network using QuantaStor's reverse proxy feature.

NAS gateway to IBM COS
Connect VSA to IBM COS account to present your buckets as NAS storage accessible via SMB and NFS protocols.

Remote replication
Replicate data to/from other QuantaStor systems on IBM bare-metal instances or on-prem systems to implement a hybrid cloud strategy.
Read also :