Cohesity Partners with Tata Consultancy Services
Expanding its Data Security Alliance ecosystem to improve customers' cyber resilience
This is a Press Release edited by StorageNewsletter.com on October 3, 2023 at 2:00 pm
Cohesity, Inc. announced that Tata Consultancy Services Limited (TCS) is joining its Data Security Alliance ecosystem.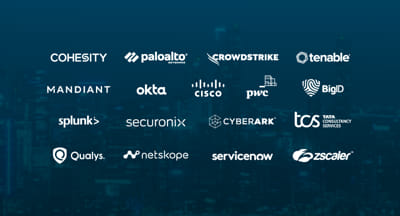 Cohesity and Data Security Alliance partners offer current and potential new customers a suite of data security and management solutions and services to help build a cybersecurity strategy and enhance cyber resilience.
This news builds upon Cohesity and TCS' long standing partnership and commitment to providing modern and automated data management solutions with end-to-end security. Cohesity's data security and management platform bundled with TCS' Cyber Defense Suite, a portfolio of security services and platforms, will bring customers a unified platform designed to improve visibility across the threat landscape, secure cloud journeys, and enhance their cyber resilience.
Joint customers will benefit from TCS' domain knowledge and bespoke security solutions contextualized for specific industries such as finance, manufacturing, HLS, retail,  and utility. With access to TCS' large team of cyber specialists and 12 threat management centers distributed across the world, joint customers will receive localized expert security services to help meet their business and regulatory requirements.
"Cohesity and TCS have partnered to help several TCS clients leverage advanced data management anchored in data security," said Dinanath Kholkar, SVP and head of partner ecosystem and alliance, TCS. "As a logical progression, we are advancing our collaboration with the broader Cohesity Data Security Alliance ecosys
"We look forward to the continued partnership with Tata Consultancy Services as we enter into this next phase of collaboration," said Elad Horn, group VP product, Cohesity. "TCS shares our commitment to delivering our joint customers modern and intuitive data management solutions to help them build robust cybersecurity strategies. We are pleased to welcome them to the Data Security Alliance."
The Cohesity Data Security Alliance was founded in November 2022, and contains 15 members including BigID, Cisco, CyberArk, Mandiant, Netskope, Okta, Palo Alto Networks, PwC UK, Qualys, Securonix, ServiceNow, Splunk and Zscaler.
Through this alliance, cyber security, data security and management, and services vendors partner to bridge enterprise IT and security by sharing context and enabling new workflows. This collaboration can help customers detect threats and respond to attacks faster, improve remediation, and advance cyber resilience – all while utilizing their existing security and data management investments.
Read also :