Virgin Media O2 in UK Chooses Pure Storage
To eliminate customer outages, reduce time to valuable analytics, and achieve "power reduction of 96%"
This is a Press Release edited by StorageNewsletter.com on May 24, 2023 at 2:00 pm
Pure Storage, Inc. announced that Virgin Media O2, one of the UK's largest entertainment and telecommunications operators, is leveraging its portfolio – including FlashArray//X and Evergreen//Forever – to support its 47 million connections.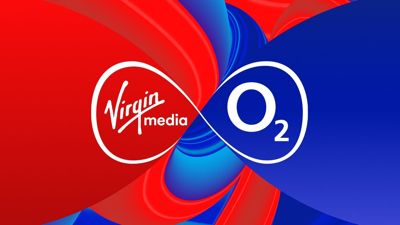 Pure Storage enables Virgin Media O2 to deliver fast, reliable access to phone and mobile services, supercharge data analytics on customer choices, and support the company's drive to hit carbon-zero by 2030.
Customer challenge
Virgin Media O2 supports over 47 million connections across broadband, mobile, TV, and home phones across the UK. Additionally, the company's fixed network currently passes 16.1 million premises, alongside a mobile network that covers 99% of the nation's population with 4G, and more than 1,600 cities with 5G services.
With pressure to deliver fast and reliable services to its growing customer-base, its existing storage system was putting its reputation, customer satisfaction and retention, sustainability efforts, and revenue at risk. From products reaching end of supported life, to upgrades causing significant disruption to end users, the company's decade-old legacy storage architecture was at risk of failure. 
Customer impact and key benefits
To combat growing risk, the end user moved its data to FlashArray//X, supported by Evergreen//Forever, which provided the power, speed, and scalability that it needed, and a solid foundation for future growth.
 With Pure, Virgin Media O2 has benefited from:
Increased Power Efficiency to Support Sustainability Efforts: Pure enabled Virgin Media O2 to reduce its storage racks from 42 to just 3, providing a 96% power reduction and avoiding the need for a new datacenter. The company runs its core storage on just a few arrays, which handle over 4PB of data.
Reduced Downtime to Support a Connected Nation: Since implementing Pure Storage, Virgin Media O2 has experienced zero Priority One alerts – a daily occurrence with their legacy storage – and has run 3 upgrades with no customer disruption. As a result, it is able to shift its focus from addressing performance issues to driving innovation and ensuring longevity of its solutions.
Reliable, Scalable Storage to Drive Organization-Wide Value: With Pure, Virgin Media O2 has a stable storage foundation with the power and scalability to grow alongside the data demands of the telecommunications industry. Evergreen//Forever subscription provides a significant Capex advantage for Virgin Media O2, enabling it to buy support and maintenance upfront, driving value throughout the entirety of its business.
Reduced Time to Analytics with Growing Data Volumes: Since 5G use generates more data than 3G/4G, the end user needed to ensure its ability to store and analyze data. With Pure, tit is able to complete analytics in real-time to maximize the value of customer data and offer its users faster and more robust analytics services.

"Pure Storage provides the powerful, reliable storage we need to scale. For Virgin Media O2, Evergreen enables us to drive continuous improvements while building new, innovative solutions that we can bring to market. With our legacy storage infrastructure, we were looking at spiralling costs and the prospect of building an additional datacenter. With the flexibility of Pure, however, we are confident that we can easily scale our capabilities to keep pace with growing data volumes, without worrying about the storage infrastructure our business relies on," said Ajit Sharma, business optimisation manager, Virgin Media O2.
"With connectivity such a key element of modern life, storage that hinders rather than powers fast and reliable mobile services is unacceptable. Our work with Virgin Media O2 has delivered an infrastructure that is stable, dependable and scalable, matching the demands of Virgin Media O2's 5G network, while enabling the company to drive forward with sustainability goals," said Wes van den Berg, VP and GM, UK&I, Pure.
Read also :