Cumulus VFX in Australia Chooses Pure Storage
To tame explosive data growth, enhance data security, and minimize data center footprint in support of long-term growth
This is a Press Release edited by StorageNewsletter.com on May 8, 2023 at 2:00 pm
Pure Storage, Inc. announced that Cumulus Visual Effects Pty Ltd, a VFX provider based in Australia, is leveraging FlashBlade, its unified fast file and object platform, to manage growing data demands, achieve enhanced security, and minimize the environmental impact of its data center – all supporting the company's growth into a global VFX provider.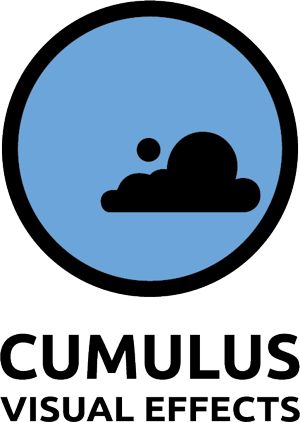 Customer Challenge:
Cumulus VFX, having worked with the likes of Netflix and Foxtel, has grown rapidly since its founding in 2010, gaining a reputation for quality and reliability in the VFX world.
Visual effects are at the center of modern film production, and managing the sheer volume of information required to produce photorealistic imagery presents a growing challenge to the industry. With the rapid growth of its global client-base, Cumulus VFX faced critical storage capacity challenges, a common problem in the industry as the amount of technology and data applications continue to grow.
To manage heightened demands, and ultimately support its growth, it turned to Pure and Agile Data Services Pty Ltd, a supplier of new and used enterprise IT hardware and maintenance solutions, to build a future proof, enterprise-grade, integrated storage environment based on FlashBlade, Pure's unified fast file and object storage platform.
Customer impact:
Cumulus VFX operates its entire production environment on a 7x52TB FlashBlade – including current projects for Disney, Warner Bros and Bazmark.
Benefits include: 
Improved Scalability and Performance: Cumulus VFX reduced the management time of applications from hours to minutes and, in some cases, even seconds with Pure Storage's RapidFile Toolkit and its Linux integration. Pure also supports Cumulus VFX's management of applications like Houdini, Blender, Autodesk Maya, Silhouette FX, 3D Equalizer, and Adobe Photoshop. With improved speed and scalability, Cumulus VFX increased the number of rendering artists from 20 to 60.
Enhanced Data Security: Due to the nature of Cumulus VFX's business, an outage while executing massive workloads with developers could lead to catastrophe. Pure enables enhanced data security as mission-critical data can be encrypted at rest.
Reduced Data Center Footprint: FlashBlade, helping global organizations achieve up to 67% in direct energy savings vs. competitors, enabled Cumulus VFX to minimize carbon emissions with higher rack density and improved performance.
"As an IT decision maker, there's an obligation to put the most efficient, lowest impact solutions in place across our IT environment. What Pure provides in 4 to 6 units would take competitors 96 units. Pure not only ticked all the performance and technical requirements, but it had the best energy footprint. Cumulus VFX's decision to move to FlashBlade was a no-brainer – the company is leaps ahead of the competition," said Nicky Ladas, chief technologist, Cumulus VFX.
"The visual effects industry has highly demanding computing requirements with tremendous volumes of unstructured data. Companies like Cumulus VFX are right on the cutting edge of innovation and are doing Australia proud. Pure is delighted to be able to support the great work that they do with our unified fast file and object platform to tame all that unstructured data," said Amy Rushall, area VP, Australia & New Zealand, Pure.
Case Study: Setting New Standards for Planet-Friendly VFX
Read also :