Icy Dock ToughArmor MB111VP-B PCIe x4 Rugged and Removable U.2/U.3 NVMe SSD Enclosure
Supporting 1xU.2/U.3 NVMe SSD with height of up to 9.5mm, and compatible with PCIe 4.0 x4/ x8 /x16 slot
This is a Press Release edited by StorageNewsletter.com on May 18, 2023 at 2:00 pm
Icy Dock announced the ToughArmor MB111VP-B, a rugged and removable U.2/U.3 NVMe SSD enclosure designed to fit into a PCIe slot, supporting U.2/U.3 NVMe SSDs up to a height of 9.5mm.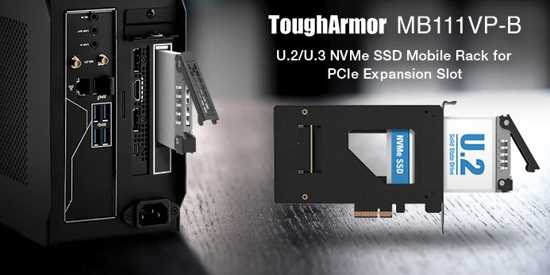 With the ability to fit into a single PCIe x4 expansion slot, this drive mobile rack allows for removal of U.2/U.3 NVMe SSDs from the PCIe slot while minimizing the clutter from data and power cables.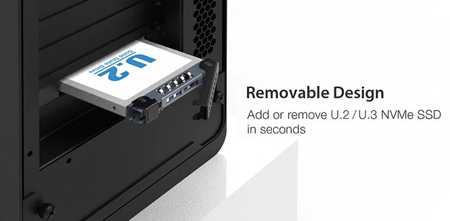 Drive swapping made simple
Say goodbye to complex drive-swapping procedures with the ToughArmor MB111VP-B. Equipped with a removable drive tray and supporting hot-plug functionality for U.2/U.3 NVMe drives, it allows user to add or remove drives in seconds without needing to power down or open the case. Furthermore, the SFF-8639 connector is rated for 10,000 insertion/removal cycles, allowing for longer-term usage with the system. (See FAQ for Hot-plug support).
Storage solution (or unleash pcie storage potential)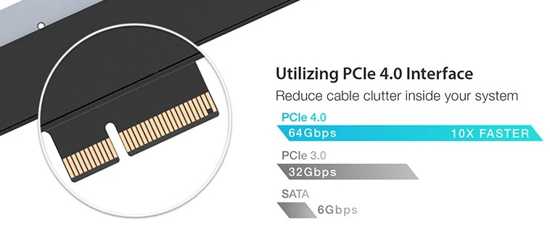 Unlock the full potential of user desktop computer's storage capabilities with the ToughArmor MB111VP-B by utilizing unused PCIe expansion slots. This storage solution allows adding a U.2/U.3 NVMe drive to system, effectively exceeding computer's usual drive limitations. In addition, with the PCIe interface, user can take advantage of transfer speeds of up to 64Gb/s.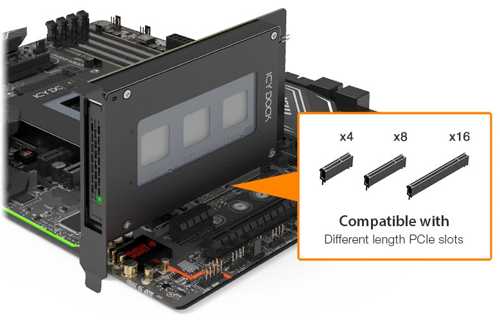 Protection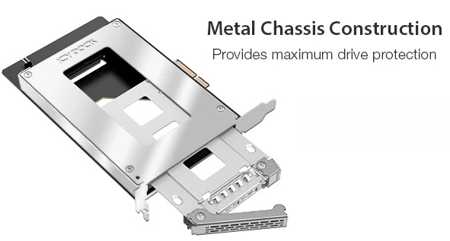 Get the protection data deserves with the rugged and durable ToughArmor MB111VP-B. Its metal chassis, tray, and mounting bracket ensure a long product life and heat dissipation. The built-in anti-vibration mechanism helps to reduce noise and protect vs. environmental damage.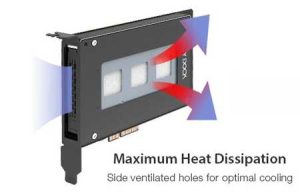 In addition, large ventilation holes on both sides of the enclosure work in tandem with user system's cooling system to maintain optimal temperatures for NVMe drives, even under a full load.
Packed with features


The MB111VP-B is a feature-packed device that leverages the PCIe interface to simplify cable management in PC cases. Additionally, the drive tray comes equipped with a LED indicator to display drive power and activity, while an optional 2-pin HDD activity signal output (cable not included) allows for easy transfer of the drive activity signal to the front of the computer.
Key features:
Supports 1xU.2/U.3 NVMe SSD with a height of up to 9.5mm

Compatible with PCIe 4.0 x4/ x8 /x16 slot

Supports PCIe Gen 4.0 x 4 speed up to 64Gb/s

Supports drive hot-plug without requiring the system to be powered down

Active Power Technology (APT) – drive activity LED only powers up if there is a drive installed in the bay

Optional 2-pin drive activity signal output – allows for easy transfer of the drive activity signal to the front of the computer case

Connector is rated for a minimum of 10,000 insertion/removal cycles

EMI Grounding – protects hard drives from electrical damage

Narrow design allows for multiple bays to be installed side-by-side in a modular design

5-year limited warranty against all defects

Complimentary support from professionally trained US-based technical support agents
Specs:

Resource:
Video
Read also :