NAB Show: Promise Showcases Showcases Pegasus M4 Integration for Adobe Premiere Pro
Storage solutions optimized for Mac
This is a Press Release edited by StorageNewsletter.com on April 17, 2023 at 2:02 pm
Promise Technology, Inc. is attending NAB 2023 for the 10th consecutive year, once again demonstrating its commitment to empowering creative professionals with its rich media product lineup powered by storage technology, PromiseRAID and Boost family of technologies.
"While we have been active at NAB for a decade, Promise has been dedicated to empowering the media and entertainment industry for much longer," said Alice Chang, CMO. "It is exactly this passion and dedication that power our comprehensive lineup of top-caliber storage solutions for professionals to house their creative works."
Battle-tested across industries by millions of users, PromiseRAID is the brand's proprietary technology that delivers reliability – the company's Promise – to keep hard-won creative work safe from disk failure while maximizing performance, particularly on high-capacity, multi-drive systems. It also serves as the cornerstone of the company's Boost family, which is expanding in 2023 to give creators more storage optimization solutions that enhance performance, security, sustainability, scalability, and stability.
NAB 2023 highlights:
Pegasus M4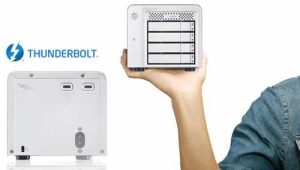 At the show, visitors will be able to experience the innovation of company's technology up close. The Pegasus M4, with updated Mac and Adobe compatibility, is an SSD-based DAS solution powered by the PromiseRAID engine that brings performance for users on the move and within the Mac ecosystem.
Being optimized for MacOS, the Pegasus M4 also supports key features like Time Machine for backup purposes, in addition to offering compatibility with Adobe creator software. The compact footprint of the device makes it portable, and its Thunderbolt ports enable rapid data transfers.
Click to enlarge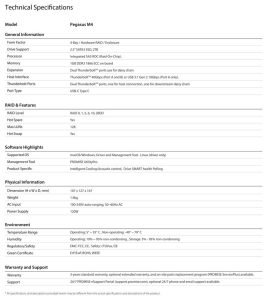 PegasusPro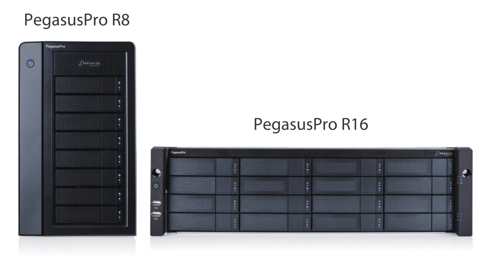 For creative professionals using hybrid clouds, the addition of HybridBoost technology to PegasusPro line enables features like auto backups and synchronization with public clouds while extending its Thunderbolt-enabled storage to networks and the cloud.
HybridBoost helps further optimize setups to work within the cloud, paving the way for either public or private clouds and support for all major enterprise cloud solutions. Other benefits include real-time synchronization across multiple devices, timely backups and encryption of data, and long-term archival solutions.
Powered by PromiseRAID, the PegasusPro series is a solution for cloud-based creative collaboration, supporting work with up to 8K video footage while offering high speed and performance.
Click to enlarge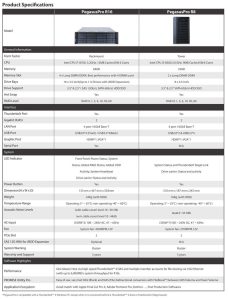 VTrak N1616

Visitors can also explore the updated VTrak N1616 with the latest Boost technology. This performance shared storage solution brings PromiseRAID to collaborative creative workflows while enabling enterprise-grade data protection.
The 20TB high storage capacity and high-speed NVMe performance are complemented by the firm's TierBoost technology, which optimizes data tiering when combining the capacity of HDDs and the speed of NVMe, integrating both drive types for a high ratio of performance to cost.
The VTrak N1616, optimized for Adobe creative software, also is equipped with the company's HybridBoost technology for cloud-driven workflows and NVMeBoost for decreased latency and clearing of common performance bottlenecks.
Click to enlarge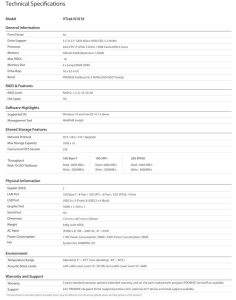 Green solutions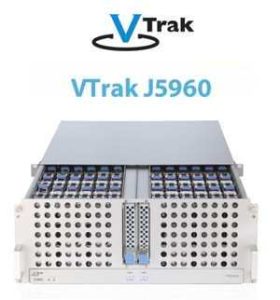 The company is also launching the high-energy-efficiency, ultra-capacity VTrak J5960 as part of its JBOD series to help data centers powering creative studios and workshops to decrease their carbon footprints. This comes with the company's GreenBoost technology, which reduces power consumption, costs, and ultimately environmental impact through improved thermodynamics and smart switching of drives.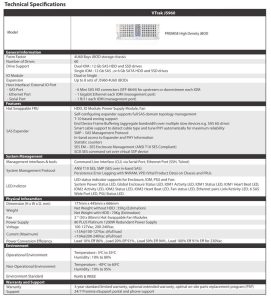 Read also :