IBC2022: Promise Debuts Pegasus M4
Thunderbolt 4 direct-attached RAID
This is a Press Release edited by StorageNewsletter.com on September 12, 2022 at 2:03 pm
Promise Technology, Inc. unveiled the Pegasus M4 at the Promise Creative Lounge held on September 10 at the Van der Valk Hotel Amsterdam Zuidas, The Netherlands.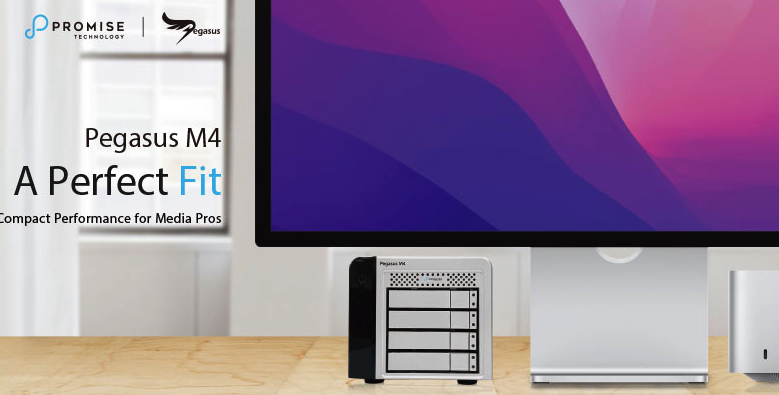 The latest in its top-line Pegasus Series, it is a Thunderbolt 4 direct-attached RAID storage system and was showcased on site for rich media users, just a stone's throw from IBC2022 at RAI Amsterdam.
"The Pegasus M4 combines robustness, stability and high performance, with Promise RAID, renowned for content protection; Thunderbolt 4's high bandwidth for connecting high-speed devices; and low latency of SSD; all housed in a compact four-bay enclosure – it makes the M4 a perfect fit for mobile and high-performance media pros," said Alice Chang, CMO.
For optimum performance, the Pegasus M4 is best matched with the recently launched Mac Studio, M1/M2 Apple Silicon based Mac systems. It supports macOS 12 and soon to be released Ventura (macOS 13) with user space DriverKit Driver (DEXT), M4 features high security for creative media professionals.
Its weight (1.9kg), small carbon footprint (ErP/EuP, RoHS, and WEEE certified), and compact (107x127x167mm) design also makes the system a mobile editing station for content creators on-the-go.
All-SSD array for performance and low latency, the Pegasus M4 supports demanding 4K/8K ingest/playback/editing post-production workflow for rich media professionals. The newest member of the Pegasus family also maximizes all 4 SSDs performance using Enterprise RAID data protection, delivering over 2,000MB/s with low latency – a step up from the previous Pegasus solutions for high resolution film and video post-productions.
Compatible with Thunderbolt 3 and the Thunderbolt 4 host interface, the system features dual Thunderbolt 40Gb/s ports that enable faster and higher performance, with one port used for the upstream host connection, and the other for the downstream daisy chained, up to 6 Thunderbolt devices.
"With Pegasus M4, Promise continues to stay at the forefront of understanding and empowering the creative industry's growing storage and performance needs. In line with this, the Promise Creative Lounge is a new and exciting format that provides personalized live, first-hand experiences for rich media product launches," Chang said.
Pegasus M4 is:
• Compact, portable, and lightweight, the best match with Mac Studio
• Compatible with macOS 12 and Ventura (macOS 13)
• High performance external storage for 4k/8K video editing, playback, and transcoding
• For creative professionals on the go.
The stand-alone private and personalized side event will highlight Promise's line rich media solutions customized for creative professionals with live demonstrations of the following systems:
• VTrak N-Series, a high-performance shared storage systems customized for post-production studios
• PegasusPro Series which champions collaboration
• VTrak J5960, a green JBOD solution
Specs of Pegasus M4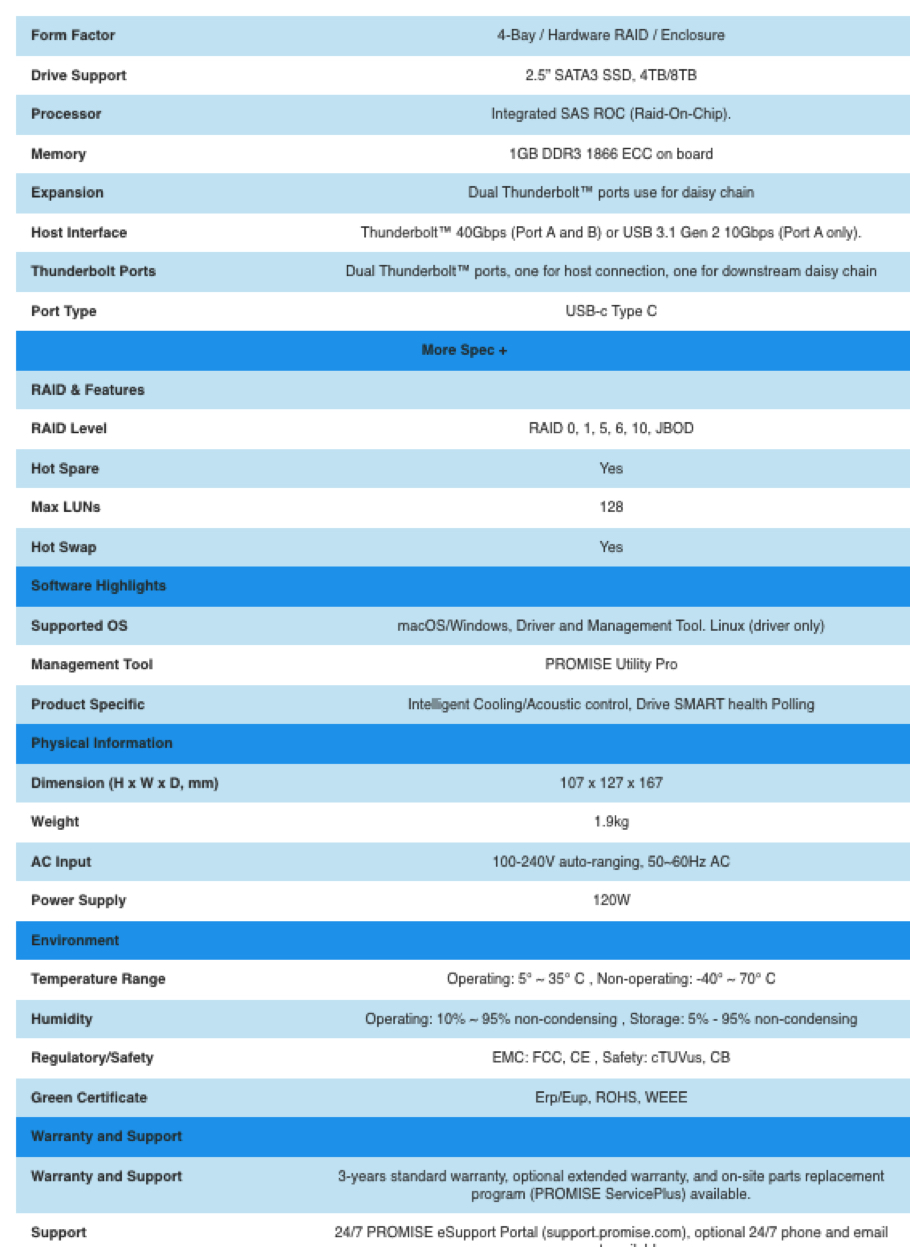 Read also :