Lightbits Labs Hits High Gear With New Features, Expanded Intel Support, Customer Success
And VMware's Christos Karamanolis joins board of advisors.
This is a Press Release edited by StorageNewsletter.com on April 19, 2021 at 2:32 pm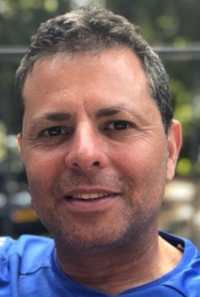 By Eran Kirzner, CEO and co-founder, Lightbits, Labs, Inc.
If it seems like Lightbits, Labs, Inc. has been in the news a lot lately, it's because 2021 is shaping up to be a successful year for the company and its customers. On the heels of an extraordinary 2020 – during which Lightbits grew its revenues by over 5x – the good news keeps on coming in 2021.
New product functionality
In March the firm introduced LightOS 2.2, which provides a combination of high performance, resiliency and scalability. It had already delivered data services such as thin provisioning, compression, high-availability and data protection to software-defined, NVMe/TCP storage. With the release of LightOS 2.2, it now enables Snapshots and Thin Clones at the speed of NVMe.
LightOS 2.2 cloud native storage made easy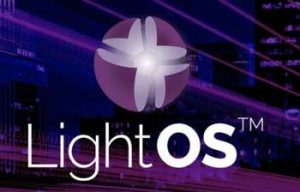 With these new capabilities, users can quickly and easily create and manage space-efficient snapshots and clones in any compute environment for a range of common use cases, including virtualization environments, database DevOps, container applications.
For an overview, check out The Register's recent story Lightbits Adds Snapshots and Clones for the new functionality.
Intel showcases Lightbits customer
Last week – in concert with Intel's 'How Wonderful Gets Done' event – Intel showcased a Lightbits customer's ability to achieve a 50% performance increase and 30% total cost reduction using latest 3rd Generation Xeon Scalable Processors and Optane.
Intel's latest 3rd Gen Xeon Scalable processors and Optane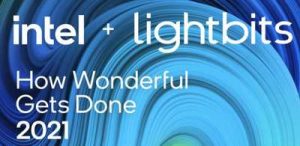 Aligned to Intel's mission to help businesses move faster, store more, and process everything more efficiently – from edge to cloud – Finanz Informatik Technologies Services (FI-TS) worked with Lightbits Labs and Intel to deploy a high performance, persistent storage solution for Kubernetes built around Intel's third generation Xeon scalable processors that lets FI-TS scale their capacity and compute independently while maintaining performance and latency.
With a focus on Germany's financial sector, cloud services provider FI-TS grapples with the typical challenges that come with cloud native infrastructure, such as increasing capacity and secure multi-tenancy. On top of that, they also have stricter SLAs around performance, latency and data integrity. Any delay or loss of data is literally money lost.
By using Lightbits LightOS in combination with Intel's unparalleled hardware portfolio, FI-TS was able to increase its overall performance and increase capacity per storage node – while still meeting latency and data integrity requirements. In Intel's own words, FI-TS "can provision services in minutes instead of days, at speed, savings and scale you can bank on."
VMware's Christos Karamanolis joins Lightbits board of advisors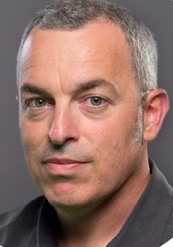 Christos Karamanolis has joined the board of advisors. He is a Fellow at VMware and known as 'the father of vSAN.'
He joins a roster of advisors bringing together expert perspectives gleaned at companies including Cisco, Dell EMC, Intel, Oracle, and VMware.
Read also :