CloudCasa SaaS platform to Deliver Kubernetes Data Protection, From Catalogic Software
Service reimagines backup by providing free, basic, cloud-native data protection service for Kubernetes.
This is a Press Release edited by StorageNewsletter.com on November 19, 2020 at 2:23 pm
Catalogic Software GmbH announced its SaaS platform, CloudCasa, to deliver data protection and DR for Kubernetes and Red Hat OpenShift Clusters.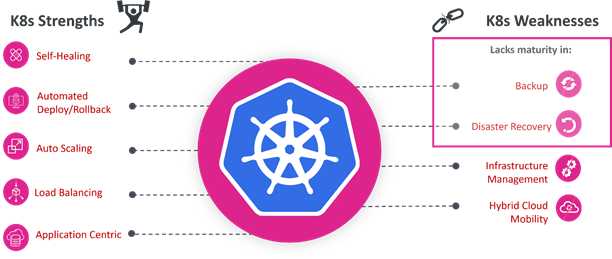 It is a scalable, cloud-native platform built using Kubernetes for protecting Kubernetes. It is platform and location agnostic, and will protect cloud native applications across Amazon Elastic Kubernetes Service (Amazon EKS), Google Kubernetes Engine (GKE), IBM Cloud Kubernetes Service, Microsoft Azure Kubernetes Service (AKS), Red Hat OpenShift, and VMware Tanzu.
"Kubernetes has been the driver of the single largest shift in the data protection ecosystem in recent years. Kubernetes management is dominated by developers and DevOps engineers who have seldom had to deal with data protection solutions," said Sathya Sankaran, COO. "At KubeCon, we will be launching CloudCasa, our subscription backup-as-a-service offering that is built with simplicity for developers in mind. CloudCasa removes the complexity of managing a backup solution so that customers can effortlessly protect their critical Kubernetes infrastructure. CloudCasa is truly disruptive and allows unlimited CSI snapshots as well as backup of cluster metadata and container resources to our managed storage for free."
"Containers may seem like the latest buzzword, but they are here, and real, and IT operations needs the full set of tools to support the enterprise execution," said Camberley Bates, MD, Evaluator Group. "CloudCasa from Catalogic Software is bringing a focused approach to supporting the need for protection and snapshots in the public cloud, with an eye on the longer-term maturity that is needed for the enterprise."
CloudCasa – Smart home in cloud for backups
Unlike solutions that retrofit existing appliance solutions, CloudCasa is a reimagination of backups leveraging the company's expertise in snapshot and copy data management across multiple storage vendors.
It exploits strengths of public cloud infrastructure and Kubernetes:
Cloud Native: Built in the cloud to leverage the elasticity and scale of the cloud.

Cloud Scale: Horizontal auto-scaling with unlimited cloud storage at the user's disposal.

Cloud Secure: Always encrypted, both in transit and at rest.

Cloud Smart: Learns from its users to deliver insights and service optimization

Cloud Mobile: Backup from and restore to both on-premises and cloud-deployed clusters. it supports all major flavors of Kubernetes.

Cloud Service: Low touch and zero Infrastructure demand on the user.
"The launch of CloudCasa is a game changer for Catalogic, its customers, and those in need of data protection and DR for Kubernetes," said Ken Barth, CEO. "We've taken a look at market need, the steady adoption of the deployment of Kubernetes for cloud native applications and spearheaded the development of a SaaS solution that takes all the complexity out of data protection for Kubernetes. It's truly a subscribe and use solution, so elegant, and an answer to a pain point in the burgeoning Kubernetes market. Kudos to the team for developing and delivering CloudCasa."
CloudCasa will be launched as a public beta at KubeCon +
CloudNativeCon North America 2020, where the company is a silver sponsor of the event. CloudCasa will be available through public cloud marketplaces and marketplaces of distributions such as RedHat OpenShift, SUSE Rancher and VMware Tanzu. The free offering has no limits as to the number of clusters or worker nodes per user or organization. Backup retention will be a maximum of 30 days with more premium offerings coming in the future.
Resources:
Blog: Data Protection in the Age of Cloud Native Applications – Part 2
Blog: Data Protection in the Age of Kubernetes
Read also:
Catalogic Software Expands Data Suite to Cloud Storage and Cloud Native Applications
Adding direct offload to cloud from storage arrays to ECX Copy Data Management solution
November 4, 2020 | Press Release
From Catalogic Software, KubeDR Open Source Kubernetes DR
Providing backup and DR for Kubernetes cluster configuration, certificates and metadata
January 24, 2020 | Press Release