Catalogic Software Expands Data Suite to Cloud Storage and Cloud Native Applications
Adding direct offload to cloud from storage arrays to ECX Copy Data Management solution
This is a Press Release edited by StorageNewsletter.com on November 4, 2020 at 2:21 pm
Catalogic Software GmbH is bringing its enterprise data protection expertise to Kubernetes and cloud native applications and the company added direct offload to cloud from storage arrays to its ECX Copy Data Management (CDM) solution.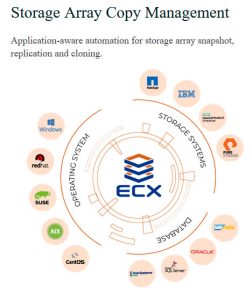 The company continued its focus on storage vendor partnerships with HPE, IBM, NetApp and Pure Storage and has maintained its business plan and strategic initiatives for 2020 in the face of the economic and social challenges driven by the Covid-19.
"Despite the challenges of the global pandemic, our progress in further expanding our global installed base to major new customers including a large medical research and health services entity, educational institutes, and manufacturing companies is keeping us on our plan," said Sathya Sankaran, COO. "The importance of giving back has never been stronger, so we are extending our free trials to 180 days to help struggling small businesses benefit from our solutions at no cost. Heading into 2021, we are repositioning our solutions as a Smart Data Suite that includes freemium offerings, and we will introduce a beta release of a new cloud-native container backup service."
DPX NDMP backup recovery solution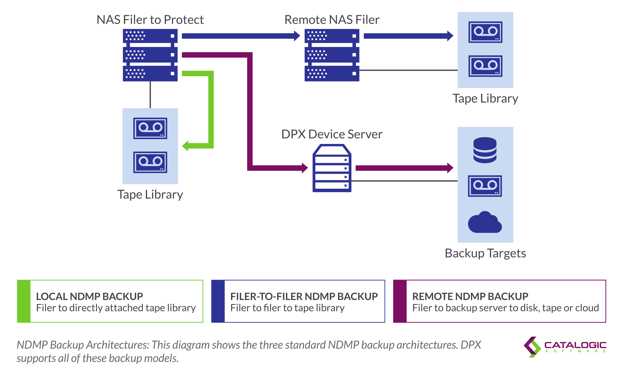 The company's ecosystem of strategic partnerships with players such as IBM, HPE, Pure, and NetApp continue to drive new channel revenue opportunities. The company's DPX and ECX enable data protection and copy data management cost reductions and productivity enhancements for enterprise organizations.
The firm's open source KubeDR, automated backup and DR for Kubernetes clusters, provides basic data protection for Kubernetes Clusters has been downloaded over 500,000 times this year.
Additional highlights that have contributed to Catalogic's success include:
Adding over 40 new employees across the globe including opening a new development site in Pune, India.

Launching ECX to the HPE reseller channel with application-consistent snapshot management for HPE Nimble Storage systems.

Continuing the ECX CDM partnership with IBM Storage, and added support for offload to public clouds and object storage for Pure FlashArrays by leveraging Pure CloudSnap to S3 and FlashBlade and by replication to Pure Cloud Block Store.

Adding SAP-certified protection and recovery via DPX for SAP HANA databases and support for cloud object storage.

Supporting demand for ransomware detection and recovery for NetApp filers.
The company's ECX software manages snapshot, replication, and cloning of existing storage and virtual infrastructure in a customer environment. The customers manage snapshot SLAs and self-service recovery for VMs through its central platform and clone application servers with hundreds of SQL Databases, multi-terabyte Oracle RACs and large SAP HANA deployments.
The firm's DPX provides backup and recovery capabilities. Its patented block-level protection reduces backup time and impact by 90%, for both physical and virtual servers. Files and applications are easily recovered directly from backup storage. Companies can build their own backup targets to meet their performance and capacity requirements, without having to rely on expensive single-purpose appliances.
Read also:
Catalogic ECX Copy Data Management Supports HPE Nimble Storage
Automates storage snapshot management to make restores faster, database cloning easier and self-service copy data provisioning possible in hybrid cloud environments.
July 20, 2020 | Press Release
From Catalogic Software, KubeDR Open Source Kubernetes DR
Providing backup and DR for Kubernetes cluster configuration, certificates and metadata
January 24, 2020 | Press Release