IBC: Atto Exhibits Next-Gen Connectivity
Including Celerity 64Gb Gen 7 PCIe 4.0 HBAs, ExpressNVM Smart NVMe Switch host adapters, 4th-gen FastFrame SmartNICs, XstreamCORE ET 8200T, Atto 360 Tuning, Monitoring and Analytics software, and Advanced Data Streaming
This is a Press Release edited by StorageNewsletter.com on September 18, 2023 at 2:01 pm
Atto Technology, Inc. will show its next-gen storage and network connectivity products and solutions at IBC 2023.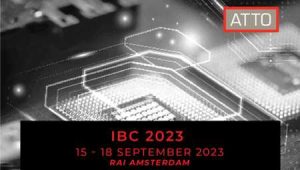 An exhibit of the company's product ecosystem, optimized for media production workflows, will be at its, RAI Amsterdam Center, The Netherlands, from September 15-18, 2023.
The latest-gen products at the show include Celerity 64Gb Gen 7 PCIe 4.0 HBAs, ExpressNVM Smart NVMe Switch host adapters and 4th-gen FastFrame SmartNICs.
Celerity 64Gb Gen 7 PCIe 4.0 HBA

Celerity 64Gb HBAs enable studios with FC infrastructures to address the growing need for performing, scalable and secure storage, supporting broadening system demands for workflows such as real-time HDR, 3D and 8K video editing. Celerity 64Gb HBAs are available in low-profile single- and dual-port versions.
 ExpressNVM S48F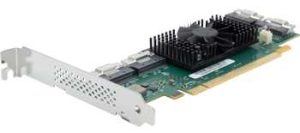 Available in 2 models supporting 8 or 16 drives, ExpressNVM switch adapters allow studios to adopt and scale NVMe storage while adding extensive management capabilities and delivering NVMe drive performance to media workflows.
FastFrame N312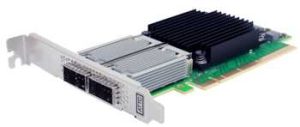 The 4th-gen FastFrame SmartNICs product line features 4 models supporting Ethernet standards from 10GbE to 100GbE and high-performance x8 PCIe 3.0 or x16 PCIe 4.0.
The company is an only connectivity provider that offers PCIe 4 100GbE SmartNICs and up to 64Gb FC connectivity for the latest Macs.
"The next generation of connectivity is here today and, seeing how complex media workflows have become, the timing couldn't be better," said Tim Klein, president and CEO. "Today, even simple projects push production systems to their limits, which is why we make sure we're several steps ahead of the curve; to ensure our customers never lose a beat."
XstreamCORE ET 8200T

The company's connectivity ecosystem includes XstreamCORE ET 8200T intelligent bridges as the centerpiece of flexible, cost-effective backup and archive solutions designed for media. Fast and reliable backup and archive solutions are essential as file sizes grow and studios re-evaluate their reliance on cloud-based services.
An additional show highlight will be the firm's Ethernet Suite, an application that installs the appropriate drivers and utilities for Atto Ethernet adapters. Ethernet Suite simplifies and automates the complex and lengthy process of setting up an RDMA storage environment.
Atto 360 Tuning, Monitoring and Analytics software screenshot
Click to enlarge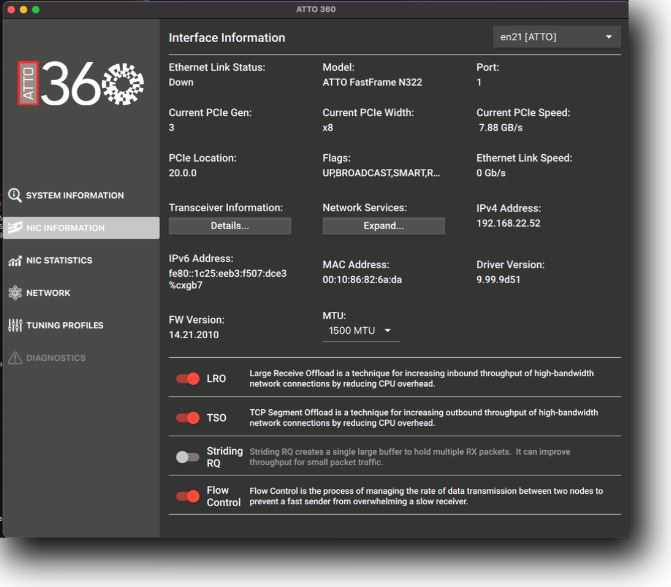 Additionally, it loads Atto 360 Tuning, Monitoring and Analytics software. It features one-click tuning profiles made for media workflows, ensuring maximum storage connectivity performance.
The company's storage and network connectivity solutions are designed to improve the user experience throughout the entire media production cycle. Ingest, editing, management, distribution and archiving all benefit from proprietary Atto Advanced Data Streaming controlled latency and data acceleration technology, exclusive intelligent management applications and robust, thoughtful hardware design.
Resource:
Video: Atto at IBC 2023 Sneak Peek
Read also :