Flash Memory Summit: Atto to Showcase FC, NVMe, Ethernet and Intelligent Controller Innovations
Including XstreamCORE 8100T adapter serverless option to connect LTO drives and libraries to Ethernet storage networks
This is a Press Release edited by StorageNewsletter.com on August 8, 2023 at 2:02 pm
Atto Technology, Inc. announced their participation in the 2023 Flash Memory Summit.
Celerity HBA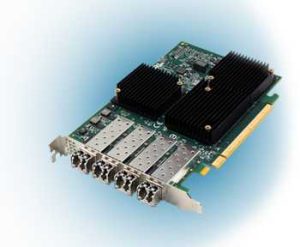 An exhibit of the company's connectivity innovations, designed and optimized for flash storage, will be August 8-10, at Santa Clara Convention Center, CA.
New products being showcased include Celerity 64Gb Gen 7 PCIe 4.0 HBAs, ExpressNVM Smart NVMe switch host adapters, FastFrame SmartNICS and XstreamCORE 8100T adapters.
"We've been focused on high-performance flash storage applications for a long time and our latest products and technologies reflect that," said Timothy J. Klein, president and CEO. "It's been a few years since our last Flash Memory Summit so we're really looking forward to the show; we think people are going love what we have to offer."
Introduced earlier this year, Celerity 64Gb HBA is available in low-profile single- and dual-port versions. It enables data centers with FCl infrastructures to upgrade to higher levels of performance and reliability while retaining FC's peerless low latency, scalability and security. It supports demanding workflows and mission-critical applications like no other storage network solution can.
ExpressNVM Smart NVMe switch host adapter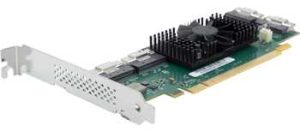 ExpressNVM NVMe smart switch host adapters are a storage connectivity solution that adds scalability and flexibility to dense NVMe storage ecosystems. It comes with a host of management tools and administrative features that allow data centers and hyper scalers to design smart and flexible enterprise systems while retaining the performance of NVMe SSDs.
FastFrame SmartNIC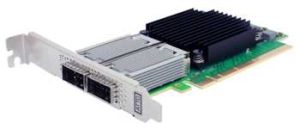 The 4th-gen FastFrame SmartNICs features 4 models supporting Ethernet standards from 10GbE to 100GbE and high-performance x8 PCIe 3.0 or x16 PCIe 4.0. It has built-in hardware offload engines, including CPU transport layer offloading and NVMe-oF target offloading to accelerate data and reduce server overhead. Installations relying on SSDs will realize improvements in storage operations thanks to native NVMe support.
FastFrame SmartNICs are supported by the company's Ethernet Suite, a custom installer application that loads relevant drivers, Atto 360 management utility, and all dependencies needed to transport data via RDMA. Ethernet Suite opens up next-gen Ethernet to everyone by automating the complex process of setting up a high-performance network including implementing RDMA.
The brand new XstreamCORE 8100T adapter is a cost-effective, serverless option to connect LTO tape drives and libraries to Ethernet storage networks.