Synology DiskStation DS423+ 4-Bay Destkop NAS in Compact Design for Home and Small Office
72TB maximum
This is a Press Release edited by StorageNewsletter.com on March 22, 2023 at 2:02 pm
Synology, Inc. announced the 4-bay DiskStation DS423+, the latest in its lineup of all-in-one storage solutions for home office and small business use.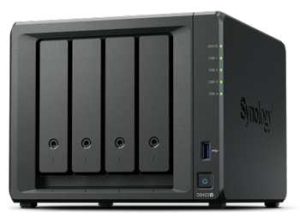 Powered by the DiskStation Manager (DSM) NAS OS, DS423+ offers solutions to protect and manage business data, facilitate collaboration on documents, provide remote file access, and serve as the core of an IP camera-based surveillance system, all within a compact desktop format.
"The new DS423+ offers exceptional value to users with limited storage requirements," said Anya Lin, product manager. "It boasts 21% faster photo indexing over its predecessor, among other performance improvements, and continues to offer the comprehensive and robust features that our customers have come to rely on."
Storage platform built for home and small office
With a maximum storage capacity of 72TB, the DS423+ is for teams of professionals, SMBs looking to step into the world of centralized storage, or to serve as an edge node in distributed deployments. DSM on the DS423+ leverages the Btrfs file system to safeguard data vs. corruption, and allows users to reverse any unintended or malicious changes through the use of snapshot technology.
DS423+ SSD slots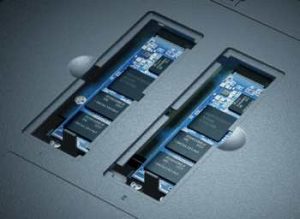 The DS423+ comes with 2 accessible M.2 NVMe slots, which can be used to either enable fast flash caching or create SSD storage volumes without occupying standard drive bays. SSD storage pools are for workloads that require low latency and high random write performance, while SSD cache volumes can boost I/O performance on slower HDD volumes.
On-premises storage with cloud integration
The DS423+ delivers file management and sharing with Synology Drive, which combines cross-platform file access with the privacy offered by on-premises storage. For teams working remotely and businesses operating across multiple locations, site-to-site file syncing is available to mirror content between Synology devices.
Hybrid cloud capabilities provided by Synology Hybrid Share allow users to merge the benefits of on-premises and cloud by storing cold data in the cloud while keeping frequently accessed files cached on the local device for access at LAN speeds. (more about file management).
Central backup hub with multi-tier data protection
Ensuring that critical data is always protected vs. modern cybersecurity threats is essential to avoid irreversible loss of valuable information. The company's Active Backup Suite allows IT infrastructure, such as Windows and Linux systems, Hyper-V/VMware VMs, and Microsoft 365/Google Workspace accounts, to be safely backed up onto the DS423+ and restored when needed.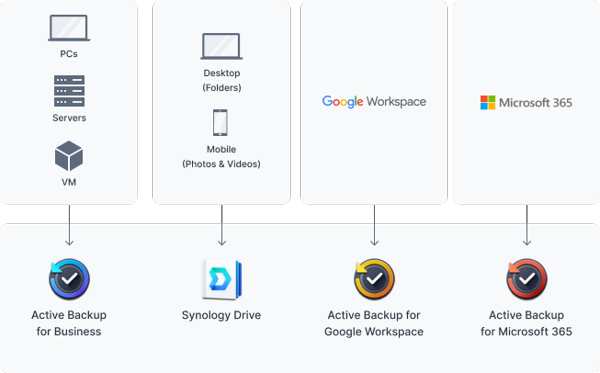 For increased redundancy, backups and point-in-time snapshots of data stored on the NAS can also be created and sent off-site to another server or cloud service. (more about data protection).
Compact surveillance server
The firm's Surveillance Station is a video management system (VMS) that currently protects over 500,000 sites WW. Support for ONVIF and over 8,300 validated IP cameras mean that users can choose devices most suited to their requirements.
Surveillance Station makes it easy to set up and manage up to 40 cameras on the DS423+ with a modern and configurable interface. For deployments spread out over large areas or multiple buildings, floor plans and Google Maps or OpenStreetMap maps can be overlayed to maximize situational awareness.
Surveillance Station makes it easy to encrypt, backup, and archive recordings, as well as record footage simultaneously to the cloud using the optional C2 Surveillance. It is scalable and suitable for deployments of all sizes – from small business deployments with a few cameras to large-scale deployments with thousands of cameras between hundreds of locations.
The DS423+ NAS is available through the company's partners and resellers WW.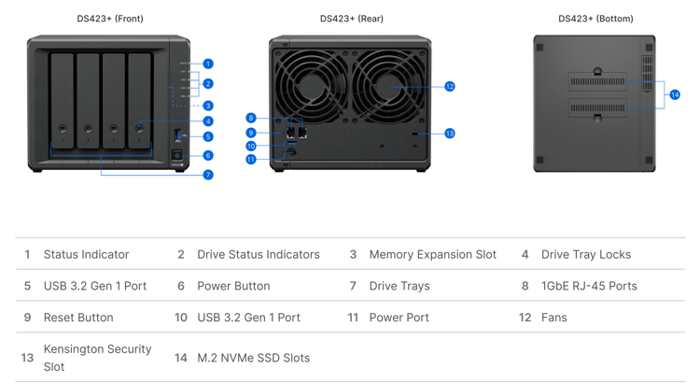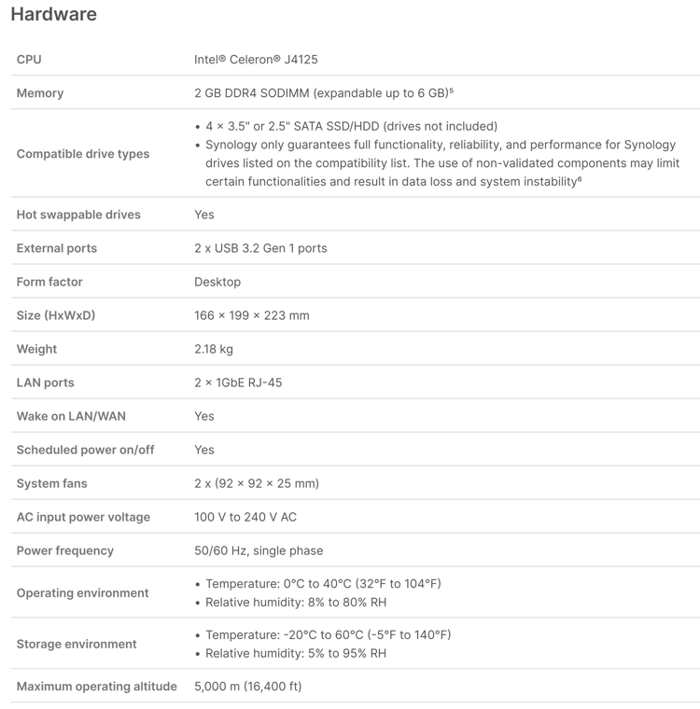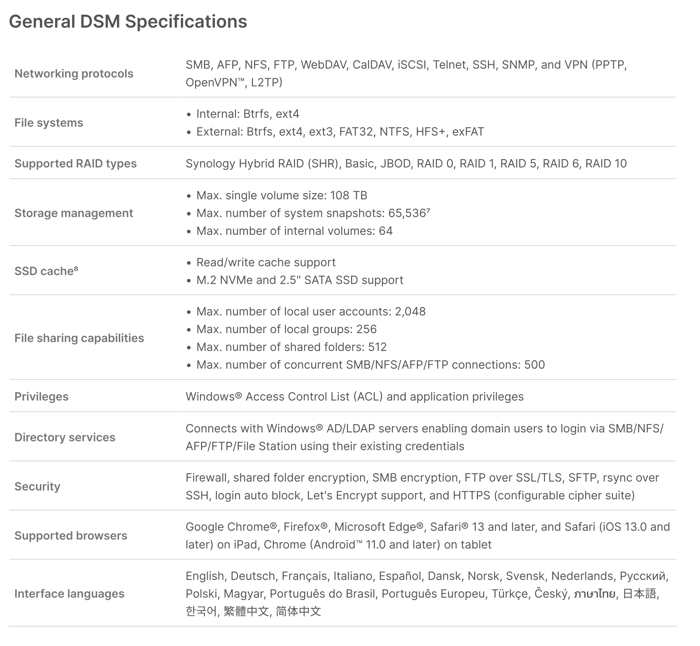 Read also :