Infortrend Updates HA Service to EonStor GS Unified Storage Solutions to Offer Continuous Service for Critical Workloads
Supports both block and file storage.
This is a Press Release edited by StorageNewsletter.com on March 17, 2023 at 2:01 pm
Infortrend Technology, Inc. releases an updated HA service to complement its EonStor GS unified storage solutions.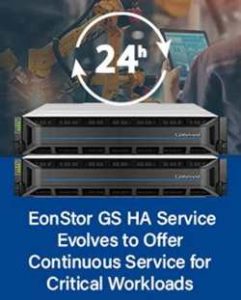 The updated HA service supports both block- and file-level storage to fortify continuous operation capabilities, making it for enterprise critical storage systems.
EonStor GS is a unified storage system with dual redundant controllers designed for enterprises to counter against a single point of failure. Utilizing HA service with 2 EonStor GS storage systems at separate locations, written data are synchronized onto both storage systems. In an event where one of the systems ceases to provide service due to unforeseen circumstances, the other storage system will take over immediately, with the transfer transparent to users. This ensures continuous service and zero data loss.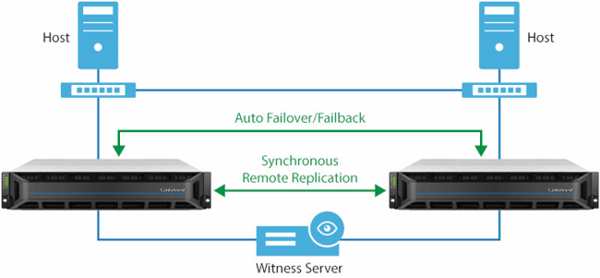 The block-level HA service on EonStor GS brings benefits to database and virtualization applications. Especially for industries such as medical, finance, telecommunication, public sector, advanced manufacturing technology can take advantage of the active-active infrastructure to guarantee service continuity. It helps to avoid reputation damages and revenue losses caused by temporary cease of services.
The added file-level HA service also provides continuous service and zero data loss. It aims to accommodate modern corporate file-sharing for team collaboration with multiple user access. When a file becomes inaccessible or is lost, work will stop and it negatively affects the overall productivity. The file-level HA service can minimize the above said risks by ensuring corporate data availability.
"Infortrend is dedicated to provide enterprises with reliable and intuitive storage solutions. The newly updated HA service can dramatically maximize data availability to achieve near-zero RTO and zero RPO," said Frank Lee, senior director, product planning.
Read also :