Victor Keong Field Chief Information Security Officer for AsiaPacific and Japan, Cohesity
Was Cisco senior CISO advisor for AsiaPac, Japan and China.
This is a Press Release edited by StorageNewsletter.com on January 23, 2023 at 2:01 pm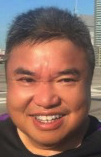 Cohesity, Inc. appointed Victor Keong as Field Chief Information Security Officer (CISO) for AsiaPac and Japan.
He will help new and existing customers build their cyber resilience and DR strategies, leaning on his experience in the cybersecurity consultancy and vendor technology advisory.
With over 3 decades of international information security experience, he has a technical background spanning cybersecurity, data centre, and the cloud and understands how to translate challenges in these areas into board-and executive-level conversations. He spent 17 years as a partner with Deloitte in Canada, working in their Cyber Risk and Services practice, where he held several positions on Cyber Risk Services' global executive management committee, including the role of AsiaPac Cyber Risk Services' leader and global leader for IT vulnerability management. Since returning to the AsiaPac region 13 years ago, he has worked with some of the largest organisations in the financial services industry, including household-name banks in Japan, Singapore, and Malaysia.
Prior to joining Cohesity, he was Cisco Systems' senior CISO advisor for AsiaPac, Japan and China, and held the same role (an inaugural position) at Checkmarx. He brings both an innovative and empathetic perspective to the challenges that keep CISOs in the region awake at night, and he will work with existing and new customers in helping them improve their cyber resilience approach and strategies.
"Cyberattacks, especially ransomware, are one of the top business concerns challenging C-level executives and boards, which is why I'm delighted to have Victor join our team, bringing his vast regional experience to benefit our APJ customers' cyber resilience strategies," said Ravi Rajendran, VP, AsiaPac and Japan. "Victor's extensive background makes him a real asset for customers in not only better understanding the cyber threats and risks they face, but also helping them develop or strengthen the capabilities they require to pragmatically and effectively manage these cybersecurity challenges."
"The opportunity to join Cohesity as the first field CISO for the AsiaPac and Japan region is exciting because of the unique role that we play in helping organisations better manage, protect, recover, and secure data, which has a real impact when a cyber attack occurs," said Keong. "Cyberattacks, especially ransomware, continue to proliferate in frequency and sophistication, at the same time as organisations are generating vast amounts of data that is often stored in overly complex or legacy storage environments, which is a recipe for disaster when these two trends cross paths. Adopting the right cyber resilience capabilities and strategy has never been more important, and I look forward to working with our customers throughout the region to help them on their cyber resilience journey."
Read also :