Samsung PM9C1a PCIe 4.0 NVMe M.2 Up to 2TB SSD with 5nm Process Controller and 7th-Gen V-NAND Flash Technology
Up to 6,000MB/s and 5,600MB/s sequential RW speeds, and up to 900,000 and 1,000,000 IO/s random RW speeds
This is a Press Release edited by StorageNewsletter.com on January 20, 2023 at 2:01 pm
Samsung Electronics Co., Ltd. announced production the PM9C1a PCIe 4.0 NVMe SSD.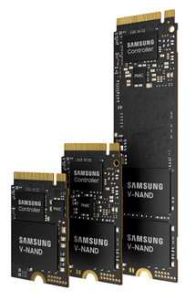 Integrated with a new controller based on the company's 5nm process and 7th-gen V-NAND technology, the PM9C1a will provide elevated computing and gaming performance in PCs and laptops.
"Our new PM9C1a SSD will deliver a robust combination of superior performance, greater power efficiency and increased security, which are the qualities that matter most to PC users," said Yong Ho Song, EVP, memory solution product and development. "We are committed to creating storage that satisfies the diverse and changing market requirements, as we continue to advance innovation in the PC SSD space."
With fast speeds, the PM9C1a SSD is for everyday use as well as for more demanding computing and gaming applications. Leveraging the PCIe 4.0 interface, it boasts a 1.6x faster sequential read speed and a 1.8x faster sequential write speed than its previous storage offering (PM9B1), reaching 6,000MB/s and 5,600MB/s, respectively. Additionally, random RW speeds can support up to 900,000 and 1,000,000 IO.s, respectively.
It also offers up to 70% more power efficiency/watt than its predecessor. This means this SSD can handle the same amount of tasks using less power. Furthermore, when a notebook PC goes into standby mode, the SSD will use approximately 10% less power.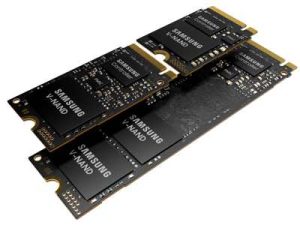 To address the rising need for stronger security measures, the PM9C1a features security. The SSD supports the Device Identifier Composition Engine (DICE) security standard created by the Trusted Computing Group (TCG), a global organization that develops open standards for computing security. DICE securely generates cryptographic keys inside the SSD, providing device authentication to protect vs. supply chain attacks – cyberattacks that target companies through vulnerabilities in their supplier network – as well as attestation to prevent any firmware tampering.
The PM9C1a SSDs will be available in 256, 512GB and 1TB storage capacities in a M.2 form factor (22x30mm, 22x42mm, 22x80mm).
Read also :