Silk Road Bank in Georgia Opts for Nakivo Backup & Replication on Qnap NAS
To protect virtualised environment
This is a Press Release edited by StorageNewsletter.com on December 6, 2022 at 2:00 pm
Nakivo Inc. announced that Silk Road Bank has selected its Backup & Replication to protect their environment.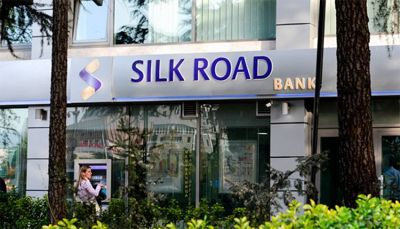 Silk Road Bank is a bank in Tbilisi, GA, that was founded in the early 1990s. It provides customized products and services to corporate and private customers, including non-residents. It provides financial services such as payment cards, loans, savings accounts, credit lines, online banking.
The bank's IT infrastructure consists of 2 sites and 4 physical servers with 30 VMs. The VMs run frontend services for the bank's customers and backend services with databases. Backup, recovery, and replication are important instruments for protecting the bank's financial data.
Previously, the bank relied on scheduled database backups and manual backups for certain VMs. The previous approach meant that backups took too long to complete, and the probability of a failed backup was too high. With failed jobs, the IT team spent most of their time verifying the validity of backups. Moreover, recovery jobs were not always successful either. The main criteria for implementing a new solution was to have working backups with flexible automation options, reliability, and better performance in terms of speed.
"We were looking for a backup solution that would have high backup and recovery performance without any failed jobs, as well as provide us with a process for verifying the quality of backups and recoveries," says David Gamidadze, system and network administrator, Silk Road Bank. "Backup & Replication addressed all our challenges in data protection. Backup & Replication is a reliable solution that helped us achieve a 100% success rate with working backup jobs."
Silk Road Bank installed the solution on a Qnap NAS, allowing the bank to take advantage of already available hardware. This deployment option creates an integrated backup appliance, giving the bank increased backup speed, efficient data compression, and instant data recovery.
"The entire installation process was smooth and painless. The web interface is also user-friendly," says Gamidadze.
"We have different scenarios for different VMs. For critical VMs, we do backups at the end of every day. For VMs of medium importance, we do backups 2 to 3x a week. For low-importance VMs, we do backups once every 2 weeks," he says. "Overall, for a 1TB VM with databases, the backup job is completed within 20mn."
The bank also takes advantage of other functionalities such as backup copy and instant VM recovery in Backup & Replication. "Backup copy ensures that we have a second copy of our backups in another location," he says. "For us, instant VM recovery saves a lot of time because we operate 24/7. Recovering a VM within minutes is incredible."
"Backup & Replication saved our IT team nearly 90% of the time we spent on data protection vs. our previous solution. The IT team achieved stability in their daily activities, as they can now focus on other tasks rather than on monitoring the backup solution full time," he says. "Backup & Replication is user-friendly and saves us time every day. It covered all of the issues that we experienced before and exceeded our expectations. Nakivo's technical support is customer-oriented and great at addressing customer's needs."
Read also :