Asda Stores in UK Chooses Veeam Availability Suite
Replacing Veritas NetBackup appliances
This is a Press Release edited by StorageNewsletter.com on November 15, 2022 at 2:00 pm
Company:
Headquartered in Leeds, England, Asda Stores Limited is a British supermarket chain with 660 stores across the UK. It employs more than 145,000 people, and is one of the country's largest supermarkets, serving more than 18 million customers every week. The company has been acquired in 1999 by Walmart, but in 2021, the Issa brothers (Mohsin and Zuber) and TDR Capital acquired Asda. Walmart retains an equity investment in Asda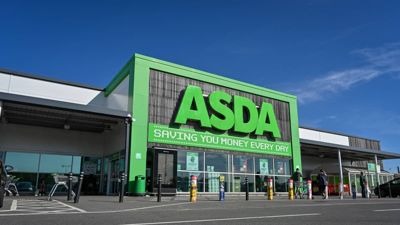 Business challenge
Through its network of stores and online services, Asda offers a range of grocery and non-grocery products to consumers across the UK. The company strives to offer shopping experiences to the millions of customers who visit its supercenters, superstores, supermarkets and filling stations every day.
Almost all areas of firm's business depend on digital services: from POS systems and scan-as-you-shop devices in its 660 brick-and-mortar stores to e-commerce and inventory management systems that power home delivery on Asda.com.
"We operate in a high-volume, low-margin space, which means that even a few hours of downtime in a store or a depot could lead to millions in missed sales opportunities," senior server engineer Mat Cox said. "To minimize the risk to Asda's business, data protection and DR are essential."
The en user operates a large virtualized infrastructure, including 2 hosts at each of its 660 retail stores, up to 7 hosts at each of its 30 depots and 50 hosts at its data centers. Its IT team is responsible for protecting the more than 2,000 hosts and 3,000 VMware VMs that underpin the business.
In the past, the organization relied on Veritas NetBackup appliances for data protection. Its IT team backed up systems at the company's data centers and depots, while its former parent company Walmart was responsible for backing up systems at Asda stores. As Asda prepared to divest from Walmart, the parent company set a date to hand back responsibility for data protection tasks to Asda NewCo.
"We are going through one of the biggest divestitures in UK retail," said Cox. "From the IT perspective, the opportunity is to rearchitect our technology platforms to make them lean, agile and responsive to the future demands of Asda NewCo."
In the past, a large team from Walmart managed individual backup jobs for 40 Asda sites. Asda saw that continuing with the previous approach would require a significant increase in headcount – driving costs and reducing agility.
"Our RPO is less than 24h and our RTO is less than 30mn, and we knew it would be challenging to meet those objectives with the previous data protection tool," said Cox. "We looked for a cost-effective solution to enhance Asda's data protection capabilities. Asda NewCo has also set out a cloud-first strategy, so it was vital that the solution could create backups on any on-premises or cloud location."
Veeam solution
After evaluating a shortlist of 5 vendors, Asda selected Veeam Availability Suite as the foundation for its data protection capability. With automation from Veeam Backup & Replication and central visibility from Veeam ONE, the solution enables the company to deliver maximum protection for mission-critical systems while keeping IT headcount lean.
"We like the fact that Veeam isn't a black box – it's very open, which means we can often troubleshoot on our own," said Cox. "It's also very flexible. Veeam doesn't require us to deploy bulky appliances, which gives us a great deal of freedom around how and where we store our data, including cloud backup options."
Working with Veeam, Asda is deploying the data protection solution into production. The solution backups and replicates data between the company's primary and secondary data centers, its head office and one of its depots. A further rollout to the rest of Asda's depots and stores is underway.
"Working with Veeam on the first phase of the implementation has been a very positive experience," said Cox. "The Veeam solution just works, and on the rare occasions that we've needed support or guidance, the team are always ready to help."
He continues: "Veeam is also simple to deploy. Going forward, we plan to use automated software provisioning patterns to handle most of the configuration work for us, which will allow us to accelerate the next phase of the rollout."
To guard vs. cyber threats such as ransomware, Asda uses Veeam to create immutable backups – preventing attackers from encrypting data after it has been written. In addition, the company is starting to use automation from Veeam to build self-service workflows, which will empower user groups such as database administrators to restore individual files themselves.
"Being able to see all our backups through a single pane of glass with Veeam is a big advantage," said Cox. "We can now configure, run and monitor backup jobs automatically, increasing data protection for Asda NewCo while keeping the IT team lean. Crucially, we think Veeam's support for self-service restores could cut IT support requests by more than half."
As Asda continues to deploy Veeam across its business, the company is confident that the solution offers the scalability and flexibility to support its long-term strategic goals.
"In the past, adding new storage to our backup appliances was time-consuming and painful, but with Veeam the difference is night and day," said Cox. "With Veeam's Scale-Out Backup Repository, adding new storage couldn't be smoother. We simply connect the new storage device, transfer everything with a couple of clicks and then remove the old device. Without a doubt, Veeam will make it easy to scale our backup environment as our data volumes grow."
Results:
Offers user self-service, projected to cut IT helpdesk volumes by over 50%. "We want to avoid having 10 times the number of support staff, which means we need to make backup and recovery tasks 10 times easier," said Cox. "With Veeam, we can put powerful data restore capabilities in our employees' hands, which will allow us to keep IT headcount lean."
Delivers clear visibility of backup issues, helping to ensure full protection. "Unlike our previous tool, Veeam allows us to identify possible issues such as failed or corrupted backups immediately," he said. "Thanks to insights from Veeam, we'll be able to ensure that 100% of our environment is protected."
Enables recovery within minutes, meeting and exceeding RPO and RTO. "For tier-one systems, our RPO is under 24h and our RTO is under 30mn," he said. "With Veeam, we can hit those objectives with ease. We recently tested our recovery capabilities, and it took us only 16mn to switch over to our secondary site with zero loss of data."
Case study: Asda mitigates the risk of multi-million-pounds retail downtime with rapid recovery from Veeam
Read also :