Brink's Brazil Deploys Veeam Availability Suite
Previously relied on Veritas Backup Exec.
This is a Press Release edited by StorageNewsletter.com on November 8, 2022 at 2:00 pm
Veeam Software, Inc. announced that Brink's Brazil selected its Availability Suite to transform its approach to data protection and long-term data retention.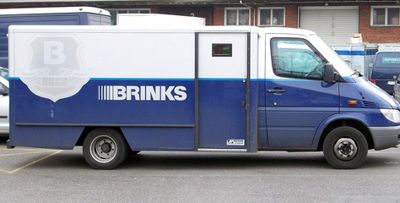 The Brink's Company is the provider of cash management, route-based secure logistics and payment solutions, ATM maintenance and international valuable transportation services in the world. Its Brazil business employs 10,000 people across 80 offices. Since these locations are spread across a huge geographical area and network connectivity can be variable, Brink's Brazil encountered challenges managing backups of essential data.
"Data underpins all our operations, from transportation to logistics to payments," said Caio Dalessi, IT infrastructure manager, Brink's Brazil. "Previously, we relied on Veritas Backup Exec to perform daily backups to tape. This was a time and resource intensive process, which frequently exceeded our scheduled backup windows."
Brink's Brazil chose Veeam Backup & Replication initially, and opted to extend the deployment to Availability Suite, adding the monitoring capabilities of Veeam ONE. The company worked with SoftwareOne Brazil to replace its tape-based backups with Veeam software and disk arrays, accelerating backups of 500 VMs with several terabytes of data. Thanks to Veeam, Brink's Brazil backups its systems hourly rather than daily, minimizing the business impact of an outage.
The company has also bolstered its protection vs. cyberattacks and boosted backup efficiency. Next on the agenda, it will connect on-premises Backup & Replication archives to AWS. The move will slash the cost and complexity of long-term data retention for the company.
"By combining Veeam and AWS technologies, we'll eliminate the significant expense and effort involved in buying tapes to store our long-term data archives, maintaining a secure warehouse to house the tapes, and transporting tapes from our data center to the warehouse," said Dalessi. "We're delighted to continue innovating with Veeam by our side."
Read also :