SIOS LifeKeeper for Linux V.9.6.1
With support for latest OSs, databases and cloud features
This is a Press Release edited by StorageNewsletter.com on May 6, 2022 at 2:01 pm
SIOS Technology Corp. announced the LifeKeeper for Linux version 9.6.1.
This version of its clustering software takes advantage of security updates and application support critical to ensuring application HA in customer infrastructures.
LifeKeeper for Linux lets IT managers run their business-critical applications in a flexible, scalable cloud environment, such as Microsoft Azure or AWS EC2, while maintaining HA, disaster protection and application performance. With LifeKeeper for Linux clustering software, customers can create a SANless cluster that uses only local storage, delivering cluster protection in cloud environments where shared storage solutions are impractical or impossible.
"SIOS continues to advance its high availability clustering software to provide customers with the highest levels of IT resilience for their most critical applications," said Masahiro Arai, COO.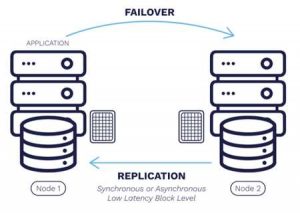 Features of Protection Suite for Linux, Version 9.6.1
It adds support for the following OS versions:
RedHat Linux 8.5

Oracle Linux 8.5

Rocky Linux 8.4 as an alternative to the discontinued CentOS
It also adds support for following application versions:
SAP HANA 2.0 SPS06

SAP S/4HANA 2021

EnterpriseDB 14
LifeKeeper for Linux comes with Application Recovery Kits (ARKs) that add application-specific intelligence, enabling automation of cluster configuration and orchestration of failover in compliance with application best practices.
It includes the following new and updated ARKs:
Updated SAP application ARK that supports NFS v4, allowing customers to use TCP, a more secure Internet protocol

Oracle Cloud ARK enabling customers to provide cost-efficient, OS agnostic HA protection for applications on the Oracle Cloud Platform

Protection Suite for Linux version 9.6.1 is available.
Read also :