Start-Up Profile: Storadera
Cloud storage provider based on S3 in Estonia
By Philippe Nicolas | April 5, 2022 at 2:02 pm
Company name (legal name): Storadera (Storadera OÜ)
HQ and offices:
Tallinn, Estonia
Contacts:
Founded in:
June 10, 2019
Financial funding:
€270,000 raised in October 2021. Participants in the funding round were Superangel, Pipedrive founder's packed Honey Badger Capital, Bolt co-founder Martin Villig, Bolt ex-CTO Rain Johanson, serial investor Mikko Silventola and several private individuals.
≠ of employees:
6
Technology:
The company has built proprietary storage software that is efficient on hardware requirements and can stream customer storage requests in a massively parallel manner. This allows us to provide resilient, fast and secure storage at really affordable prices. As a side effect, it's really energy efficient and green while doing so.

From HW perspective, the star-up uses WD JBOD-s and Dell lead servers as core technology of its infrastructure building block.
Products:
S3 compatible cloud object storage service
Release and roadmap:
Service GA from May 2021. Full S3 compatibility to be achieved within 9 months (currently covering 80-85% of use cases). Multi tenant management interface to enable different partnership models to be achieved within 3-4 months.
Pricing model and price: 
€6/TB/month

No additional fees

No minimum upload size limit

No minimum time to store a file

No upload charges

No download charges*
* Fair usage policy applies. The allowed download amount equals your stored amount.
GTM:
Partnerships with VARs, ISVs, MSPs, telecoms

Direct online

Traditional B2B
Customers:
The firm has initial traction and discussions are ongoing with several media companies and Estonian telco companies
Workloads/use cases/applications:
Backup

Archive

Cold storage
Storadera is partnering with several ISVs to integrate our storage to application to be directly configurable from GUI or at least to be tested that it is working as a generic S3 cloud object storage target.
Target market:
Customer types: SME/SMB/enterprise

No specialization to industry verticals

Currently has one DC location in Estonia, within 6-9 months period to open a new DC location in Central Europe (Germany or The Netherlands) and within 12-18 months one additional DC location in US East Coast
Competition:
Main competitors: Wasabi and Backblaze

AWS S3, A

zure and GCP
Read also :
Comments
This example represents a new iteration of the dynamic ecosystem Amazon has triggered indirectly around its S3 area. Some players develops services on top of S3, some others have added the support of the API as an extra target or simply a group of players has decided to compete and offer a compatible/compliant/clone of S3 at least at the API level. It's important to mention that this group made constant effort to stay aligned as much as possible with the original Amazon S3 API.
In this group, offerings try to address similar users' needs insisting on geo presence of various data centers, data redundancy, regulations constraints like GDPR, CCPA and of course cost.
We wrote an article in December 2020 titled "Battle of Cloud Storage essentially on price". We really mean cloud storage as we see many times some arguments that cloud storage i.e S3 storage is cost prohibitive. Several of these arguments forget a key dimension, users consider AWS, GCP and Azure for the ton of services plus the marketplace in addition of cloud storage. And the value comes clearly from that combination, data in the cloud can be computed, processed ... by these applications residing in these data centers.
Now there is an obvious need to price differently S3 storage to attract users that "just" need this externalization of data, it is their main copy I mean production or a secondary one, this is something they determined by themselves. This price must considered other parameters than capacity coupled with traffic but probably just a fixed fee per capacity whatever is the volume stored. Therefore, one argument against pricing predictability disappears.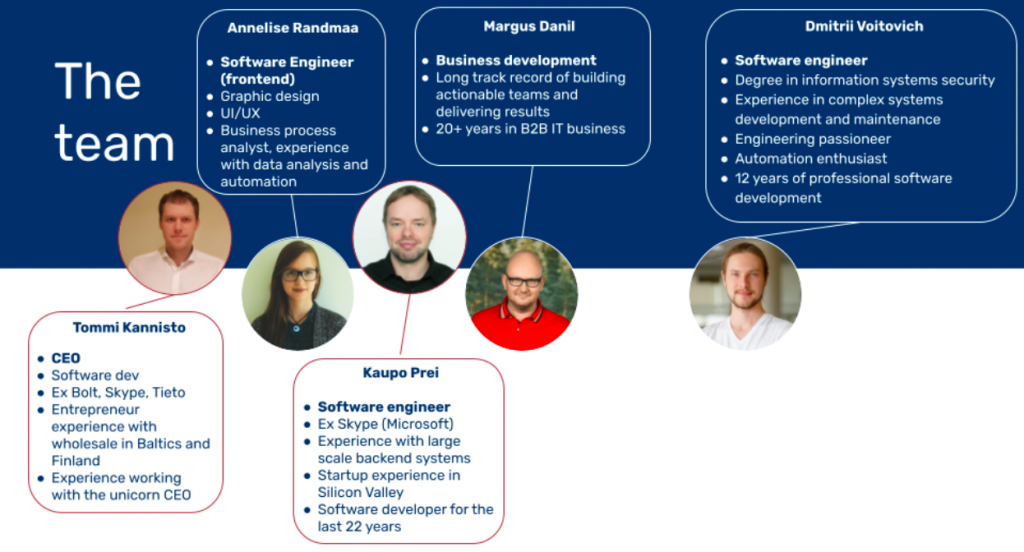 This is exactly what started to do several players, Storadera, being a new one in that category. Its fee is just €6/TB/month with just one class of storage. More details here.
As some customers require European data residency, it represents an alternative. As of today ,they started to validate some backup software such Comet, Duplicati, Synology Hyper Backup, Rclone, Veeam or others tools like Cyberduck. In fact as they produce a generic S3 interface, other integrations not yet listed are possible and the team offers steps for this integration. More info here.
On the back-end, the company has developed its own infrastructure considering for some services some open source components. But having said that, they don't rely on Ceph or other similar open source products or foundations, they built their own. For data protection, they implemented a Reed-Solomon N+3 model, today 3+3 with the wish to increase N (data chunks) in the coming months.
We expect to see more as Storadera prepares some other new storage services in the coming months.
As far as we know, the only other storage start-up in Estonia is Market.space, in secure and transparent platform for storage, transmission and direct content distribution, but we are not sure that is continues to exist.