Optical Disc Maker Moser Baer Acquired by Vinpower in 2020
Indian firm in bankruptcy on September 2018, then charged with criminal conspiracy, cheating, forgery, and corruption from executives
This is a Press Release edited by StorageNewsletter.com on May 17, 2021 at 2:32 pm
We missed last year this important event in the WW optical disk market: its historical leader, Moser Baer India Limited, was acquired by Vinpower Digital in 2020 (but continues to have a web site at its brand name).
20-year old Vinpower is a manufacturer of disk, optical and flash memory duplicators, as well as media ranging from optical discs to flash memory, specialized accessories for Apple mobile devices, including iPhones and iPads, with corporate office in Alhambra, CA, USA, production plant in Taoyuan City, Taiwan, sales offices in China and Germany.
According to Wikipedia and other sources, Moser Baer, founded in New Delhi in 1983, was an Indian multinational company that manufactured optical discs, storage devices, CDs, DVDs. It was present in over 100 countries, serviced through 15 marketing offices and representatives, and had tie-ups with other optical media storage manufacturers. Its products were manufactured at its 3 plants in New Delhi, which employed over 8,000 people.
It was founded as a Time Recorder unit in technical collaboration with Maruzen Corporation, Japan, and Moser Baer Sumiswald, Switzerland. In 1988, it moved into the storage industry, manufacturing 5.25-inch floppy diskettes, and in 1993, it started manufacturing 3.5-inch floppy diskettes, markets that finally dying.
To diversify, it set up a high-capacity plant to manufacture recordable CD-Rs and DVD-Rs in 1999. At the time, the company was the only large Indian manufacturer of magnetic and optical media storage products, exporting around 85% of its production. But the market of these consumables decreases drastically, especially with the competition of small, capacitive and faster USB keys.
In 2006, it decided once more to diversify and expands into the photovoltaic cells and home entertainment industries.
In 2016, NAND flash device controller supplier Phison Electronics was partnering with Moser Baer and Sahasra Electronics, India's two largest electronics manufacturers, to expand its business in India.
The Indian company was ordered liquidated due to its bankruptcy on September 20, 2018. A forensic audit of its finances found several irregularities in September 26, 2018. The Central Bank of India declared Moser Baer's accounts as fraudulent on April 20, 2019 and it filed a first information report vs. the company on August 16, 2019.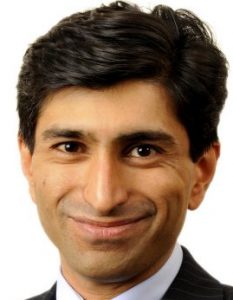 The Enforcement Directorate arrested Ratul Puri, former executive director of Moser Baer and son of Deepak Puri, for a bank fraud case on August 20, 2019, Ratul Puri, Deepak Puri, and several other directors being been charged with criminal conspiracy, cheating, forgery, and corruption.
Vinpower was already in optical disc with the acquisition in 2013 of Optodisc in the market since early 2000, declared insolvency on October 2013, from Taiwanese LED chip manufacturer Epistar. Optodisc line included a range of recordable CD, DVD, and Blu-ray media, along with inkjet or thermal printable surfaces as well as a traditional shiny silver lacquer or matte finish.
Read also :