Epiq Systems With Zerto
To protect petabytes of data for hundreds of legal customers
This is a Press Release edited by StorageNewsletter.com on April 8, 2021 at 2:30 pm
Zerto Ltd announced that Epiq Systems, Inc., a technology-enabled services firm to the legal services industry and corporations, is modernizing DR and data protection for its clients using Zerto.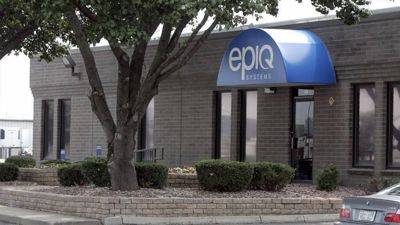 Epiq hosts petabytes of confidential, business critical data for many of the largest law firms and corporations around the world, and it was looking for a new DR and data protection solution to provide its clients with uninterrupted business service with redundancy in minutes and no downtime or data loss. Continuous access, supported by Zerto's RPOs and RTOs, is important to clients because a loss of access could lead to missed court dates or other legal repercussions.
"Epiq is an innovative leader in its field, and it's a great vote of confidence in Zerto that Epiq selected our technology," said Ziv Kedem, CEO, Zerto. "Data recovery and protection is a key requirement in the legal services industry where it's essential to protect vs. planned and unplanned disruptions and eliminate downtime and data loss so the services remain available and functioning 24/7 for their clients."
After testing several solution providers, Epiq decided to implement Zerto's platform for its own data protection needs and offer capabilities to its customer base to meet their SLAs.
"Our clients rely on us to have the best processes, plans, and tools in place at our data centers. Zerto gives us the ability to simplify and streamline our DR process," said Carlos Gonzalez, CIO, Epiq. "In addition, we utilize Zerto's point-in-time recovery feature for more than just DR as it provides additional maintenance capabilities."
"Zerto's world class capabilities are especially important to our Managed Services clients," said Scott Berger, SVP, Epiq eDiscovery solutions. "These clients are trusting us to host their legal operations eDiscovery environment. As the leading managed services provider, we are always innovating and looking for ways to differentiate our platform and services."
Read also :