NetApp StorageGRID SG6060: Scaling up Capacity With Disk Shelf Expansion
Base SG6060 storage appliance contains 58 NL-SAS drives, each expansion shelf adds additional 60 NL-SAS drives, and SG6060 supports addition of 2 expansion shelves, for total of 178 drives.
This is a Press Release edited by StorageNewsletter.com on March 5, 2021 at 2:17 pm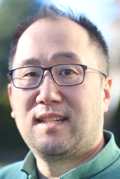 By Felix Lau, product manager, storageGRID team, NetApp, Inc.
We've improved the Ne tApp, Inc.' StorageGRID SG6060 appliances to make them larger and more reliable and flexible.
SG6060 storage appliance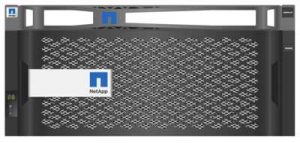 Before the release of the NetApp StorageGRID 11.4 software, storage capacity expansions that used StorageGRID appliances required adding more appliance nodes, scaling out to increase the overall storage capacity of a StorageGRID system.
With the introduction of StorageGRID 11.4, existing SG6060 storage appliances in a StorageGRID installation now support scaling up capacity by adding more SG6000 expansion disk shelves. The SG6060 balances cost and speed with the most cost-effective performance–to–scalability ratio in the StorageGRID portfolio.
The base SG6060 storage appliance combines a 1U compute node with a 4U 60-disk storage shelf. Although the SG6060 previously supported the use of expansion shelves for additional capacity, with StorageGRID 11.4, you now have the flexibility to add 1 or 2 additional 4U 60-slot expansion shelves as the capacity of the base appliance fills up. You can start with a base SG6060 and, as the capacity fills up, add an expansion shelf, and then continue to a second expansion shelf.
The base SG6060 storage appliance contains 58 NL-SAS drives. Each expansion shelf adds an additional 60 NL-SAS drives, and it supports the addition of 2 expansion shelves, for a total of 178 drives.
Table 1: SG6060 storage appliance configuration
| | | |
| --- | --- | --- |
| Appliance Configuration | Number of SSDs (Read Cache) | Number of NL-SAS Disks |
| SG6060 storage appliance (base) | 2 | 58 |
| SG6060 + 1 SG6000 expansion shelf | 2 | 118  (58 + 60) |
| SG6060 + 2 SG0000 expansion shelves | 2 | 178  (58 + 60 + 60) |
The product supports a range of disk sizes, including 4, 8, 10 (FIPS), 12TB, and the newly introduced 16TB. All drives in a single shelf must be homogenous. However, with the new StorageGRID 11.4 software, the SG6060 storage appliance now supports the SG6000 expansion shelves with different drive sizes.
Table 2: SG6060 supported NL-SAS disk sizes
SG6060 Supported NL-SAS Disk Sizes
4TB
8TB
10TB (FIPS)
12TB
16TB
For example, you could start with 4TB drives in your base SG6060 disk shelf and at some point add a first expansion shelf with 8TB drives, followed by expanding a second time with a shelf of 16TB drives. This flexibility allows storage and grid administrators to select the expansion capacity that they need for their environment as well as the workload performance needs of the applications.
SG6060 with one expansion shelf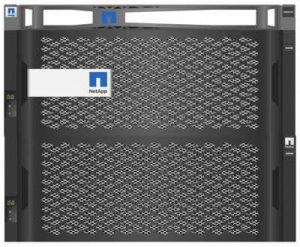 A fully deployed SG6060 appliance with two expansion shelves and 16TB drives can therefore scale up to 2.8PB of raw disk capacity.
To protect your data and improve durability against failures, the appliance configures each disk shelf as a separate NetApp Dynamic Disk Pool. In case of a component hardware failure, not all of the data stored is affected.
To help manage the underlying storage shelves, the StorageGRID 11.4 software now manages and upgrades the NetApp SANtricity controller firmware in the StorageGRID appliances. This simplifies the management of the underlying disk array firmware for storage and grid administrators.
SG6060 with two expansion shelves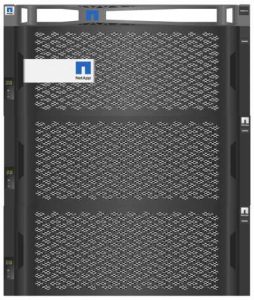 Read also :