From NetApp: StorageGRID Appliance Unlocks Full Power of On-Premises Object Storage for Smaller Environments
Turnkey solution to get started managing own object stores
This is a Press Release edited by StorageNewsletter.com on December 22, 2020 at 2:16 pm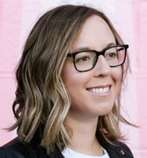 By Megan Arnold, manager, product marketing, product marketing manager, NetAp, who previously collaborated with NetApp HCI and SolidFire product management and global sales teams in bringing to market software-defined solutions for private cloud.
NetApp, Inc. offers a turnkey solution to get started managing own object stores
The StorageGRID SG100 is a new service appliance that provides the power of the StorageGRID Admin Node and Gateway Node software. The appliance is designed for customers who are just getting started with object storage or who are growing their small to midsize environments. The Gateway Node software includes the StorageGRID load balancer, a critical component for operating object storage. StorageGRID offers its own load balancer, and customers using this technology gain the benefits of performance and QoS features.
SG100 appliance

Traditionally, on-premises object storage has been a tool available only to large enterprises with the resources and staff expertise to run it. Today, customers of all sizes are spinning up object environments for a variety of reasons. Perhaps they're moving a pilot program from the cloud into production, or they're leveraging object storage to drive AI pipelines. In every case, an effective object storage deployment requires certain administrative tools to manage data and performance across the entire environment.
StorageGRID offers 2 critical software components to simplify the management of any deployment: the Admin Node and the Gateway Node. Both nodes can run as containers or as VMs, or on the super-sized service appliance, the StorageGRID SG1000, released in late 2019. The SG1000 can drive large object stores with its four 100GB interfaces. The SG100 brings the same enterprise-ready management tools to small and mid-sized object environments. Deploying both Admin Node and Gateway Node software as an appliance gives a solution that maximizes performance and simplifies the management of object environment, while providing end-to-end software and hardware support for the solution.
Performance has been more important to organizations that use object storage to drive their innovation strategies, whether it's being used as a central repository to enable globally distributed teams or to house performance-hungry analytics workloads like Splunk. Recently, a university took advantage of StorageGRIDperformance to create a storage-as-a-service (StaaS) model across its many schools and undergraduate college:
"The cost benefit for utilizing StorageGRID is the performance gain that we see. We were able to increase our capacity, increase the performance, without having to raise the cost to my clients", said University representative.
Right management tools are crucial to using full power of object store.
What are the Gateway Node and Admin Node?
The StorageGRID services appliance can do double duty. First, it's an enterprise-grade load balancer, purpose built to create a highly available object storage endpoint. Optionally it can also function as a StorageGRID Admin Node, providing the admin and storage tenant portal UI and API endpoint. Additionally, the Admin Node collects metrics from all nodes for monitoring and alerting.

The Gateway Node is where the load-balancing technology lives. Load balancers simplify the resource pooling of storage nodes and manage the distribution of data across those nodes through the S3 API to an endpoint address. The simplicity of this particular function undergirds the infrastructure behind the public cloud and opens up the opportunity to harness these capabilities on premises.

StorageGRID has always offered its own load-balancing software. When you use the StorageGRID load balancer, you have a simple way to create pools of storage nodes, add or remove nodes, and establish health checks.

What are benefits of StorageGRID load balancer?
Several new features of the StorageGRID load-balancing technology improve performance and simplify the management of the grid. The QoS-like traffic classifiers set limits on workloads identified by subnet, tenant ID, bucket name, or endpoint, helping to optimize multitenant object environments. Coupled with the StorageGRID non-disruptive expansion capabilities, the load balancer makes it easy to add or remove nodes on the fly, enabling to add nodes and/or storage to improve capacity and performance.

The SG100 appliance is purpose-built for StorageGRID, which means that the complexity of general-purpose load balancers is removed. Tasks like creating resource pools, health checks, SSL configuration, and even upgrades and patching are handled by StorageGRID. Now take this to the next level-the creation of custom features for StorageGRID on the SG100 appliance that no other object storage system plus general purpose load balancer has.

StorageGRID 11.4 introduced a QoS feature called traffic classifications, which provides object storage optimized QoS such as bandwidth and rate limits, along with the ability to gain deep insights into granular object storage workloads. While other object storage vendors require you to source a third-party load balancer, StorageGRID offers a complete object solution. Third-party load balancers increase the complexity of object deployments by requiring to source a new appliance or piece of software and also to custom build and configure 2 pieces of technology. Also, third-party load balancers often end up costing more than expected because of multiple vendor agreements and support contracts. With StorageGRID, you don't need a dedicated object storage specialist on site to gain all the advantages of object store.

Why use SG100 appliance instead of software-based deployment?
Customers have always been able to deploy their software in a container or as a VM, and more recently as an appliance with the SG1000, which is designed for large object stores. Most StorageGRID customers prefer appliance-based deployments for the simplicity of an enterprise-grade, performance, purpose-built load balancer with no additional hardware, licenses, contracts, or extra steps in configuration.

Deploying the SG100 or the SG1000 ensures that customers have their own dedicated appliance to manage performance across their object storage environment. With a software-based deployment, customers are often required to share bandwidth of their VM infrastructure with other applications on the network, compromising performance.
The SG100 appliance offers a simple, high-performing load-balancing technology in a cost-effective, purpose-built appliance designed for customers with small to midsize object storage needs.
StorageGRID helps customers to simplify the storage of large amounts of data – for example, as a data lake for research and analytics like the University of Colorado-Boulder's Laboratory of Atmospheric and Space Physics. At the lab, more than 130 scientists rely on data tiered to StorageGRID from NetApp ONTAP systems to conduct research, a configuration that saves the organization 50% on their storage costs.
As more and more organizations look to object storage to house their workloads, StorageGRID continues to deliver tools to help IT teams ensure that their object storage is accessible, compliant, performing, and cost effective. You no longer need an object storage specialist on site to spin up a new deployment. The NetApp SG100 appliance makes it easy to manage your data, with built-in performance.
Resources:
StorageGRID SG100 appliance for FabricPool: load balancer for entry-level deployments
Goodbye 2020! Summary of FlexPod accomplishments for SAP customers
Read also :