Cloudtenna DirectSearch to Solve Enterprise File Search Problem
Tool finds files across multiple locations, clouds, and collaboration apps in 400-600ms.
This is a Press Release edited by StorageNewsletter.com on June 1, 2018 at 2:33 pm
Software start-up Cloudtenna launched to address the growing problem of file sprawl with enterprise file search that works universally across on-premise repositories, cloud file storage services, and hosted/online applications.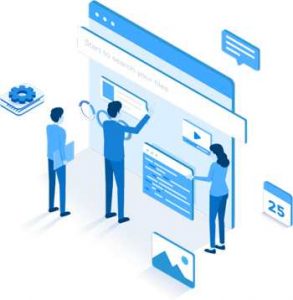 DirectSearch uses machine learning intelligence, natural language processing, and automation to build [what is in essence] an all-new search engine for the way people work today. Files scattered across email apps, network drives, cloud storage, and hosted collaboration suites have created chaos and inefficiency.
IDC estimates that the typical knowledge worker spends about 2.5 hours per day, or roughly 30% of the workday searching for files. An enterprise employing 1,000 knowledge workers wastes $48,000 per week, or nearly $2.5 million per year, due to an inability to locate and retrieve information, concluding that "it behooves the enterprise to provide the best information-finding tools available and to ensure that all of its intellectual assets have access to them, no matter where they reside."
Key features of DirectSearch include:
Cross-silo file search: One single search tool scans local and network drives; services like Dropbox, Google Drive, and Box; and SaaS platforms like Slack, ShareFile, and Salesforce.

AI-powered accuracy: DirectSearch learns from relevance, context, and user behavior to continuously improve search results and rankings.

Granular criteria: Users can find files by name, sender, date, file type, keyword, content, and other attributes regardless of where it is stored.

Secure: DirectSearch does not store user passwords or account information, and does not access or endanger user files or personal data.

Fast: DirectSearch presents search results in 400-600ms.
Nearly 30 beta customers, including universities, online businesses, and large enterprises, currently use DirectSearch. Beta users have access to six services – Google Drive, Dropbox Business, Box Business, Sharefile, Jira and Confluence. When available to the public, will include Microsoft OneDrive, Gmail, Outlook mail (including Office 365), and all network drives/NAS.
The company raised $4 million in seed funding in a round led by Blazar Ventures LLC and a strategic investment from Citrix Systems, Inc. "Citrix is pleased to be part of the Cloudtenna investment round," said Andy Cohen, VP, corporate development, Citrix. "Cloudtenna has outstanding new technology in intelligent search and data analytics and we are excited to be part of this round with Cloudtenna."
The company is led by Silicon Valley talent in enterprise infrastructure and cloud file management from leading companies including Rhapsody Networks, Oxygen Cloud, Symantec, Sun Microsystems, NetApp, EMC, Fusion.io, and Veritas. The firm was founded by Bryan Pham, a pioneer in cloud storage infrastructure, and cofounder Aaron Ganek, a user experience expert. Peter O'Brien rounds out the executive team as VP of business development, adding decades of experience in sales management and OEM relationship. Cloudtenna's leadership is complemented by an engineering team that has made key contributions to the NetApp WAFL and VxFS code bases, among other file systems.
"Today's workers are using literally dozens of file repositories, which has become a critical problem not only for individual productivity but for corporate IT departments and for vendors of platforms that would benefit from improved search functions," said Pham, CTO, Cloudtenna. "There are incomplete point solutions that partially solve a piece of the puzzle, but DirectSearch will revolutionize the way people find and work with files day in and day out."
"Cloudtenna's technology is viable today but also has broad implications for file and data management in a modern enterprise that combines local, cloud, BYOD, and SaaS assets," said Robert Poulin, founding partner, Blazar Ventures. "We look forward to advising Cloudtenna on its enterprise, OEM, and direct market strategies so it realizes the full benefit of what it has to offer."
DirectSearch will be available in early 3Q18.
Future products from the company will address advanced file management, analytics, auditing, and e-governance.
Read also:
New Cloudtenna Offering for Online File Sharing
With integrated machine learning
by Philippe Nicolas | 2017.12.01 | News