Comtrade Software Now HYCU
Simon Taylor CEO
This is a Press Release edited by StorageNewsletter.com on April 3, 2018 at 2:21 pm
HYCU, Inc., an enterprise software company specializing in backup, recovery and monitoring for hyperconverged infrastructures (HCI), announced a global rebranding initiative that represents the company's new operational independence and recent global expansion.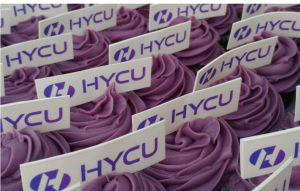 Simon Taylor, who previously served as the president of Comtrade Software and the chief strategy officer of Comtrade Group, will lead HYCU's worldwide initiatives from the company's Boston, MA, HQs as CEO.
"Our name change reflects the operational independence we enjoy as we begin to operate autonomously of Comtrade Group, expand our software offerings and grow our business worldwide," he said. "Today's news represents exciting new changes at HYCU, including the expansion of our Boston corporate HQ. We're also on schedule to deliver several significant updates to our backup and recovery platform for Nutanix and I'm pleased to announce those today as well. These updates further our integration with Nutanix and keep pace with their product and innovation roadmap."
Taylor has more than 18 years of industry experience. He developed and launched Comtrade Software, the software division within Comtrade Group, and spearheaded Comtrade's branded data protection and software solutions. In 2016, he architected and led the sale of Comtrade's virtualization monitoring business to Citrix.
Comtrade Group, an IT company with more than $400 million in annual revenue, will continue to be the primary shareholder in HYCU. Comtrade Group's CEO Alexis Lope-Bello will join HYCU's board of advisors to support the growth of HYCU and its flagship HYCU backup product for Nutanix.
"Simon has been instrumental in making HYCU what it is today," said Lope-Bello. "His leadership has been key in expanding the company's global footprint, particularly in the areas of go-to-market strategy and channel and sales management. Simon's clear vision for where the industry is headed, and how best to leverage HYCU's strengths, is an essential part of the company's growth strategy."
With continued acceptance from customers and with solutions that monitor and protect their mission-critical applications, HYCU is a purpose-built application aware backup and recovery solutions for Nutanix customers and partners.
According to the inaugural Gartner Magic Quadrant for Hyperconverged Infrastructure published on February 6, 2018, "By 2020, 20% of business-critical applications currently deployed on three-tier IT infrastructure will transition to hyperconverged infrastructure."
"We pride ourselves on delivering IT monitoring and data protection software solutions that provide enterprise application performance and reliability," added Taylor. "HYCU will continue on its path of delivering purpose-built software solutions that its growing base of customers can deploy in minutes, while gaining a significant ROI within days versus the months typically associated with legacy software providers."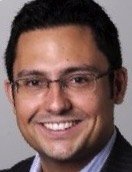 Simon Taylor, (38,) is the CEO of HYCU. For more than 18 years, he has worked tirelessly to drive innovation and accelerate growth in all his ventures. He developed and launched Comtrade Software, the software division within Comtrade Group. Serving as president and chief strategy officer, he spearheaded the company's branded data protection and software solutions. Prior to joining Comtrade, Taylor held executive positions at Putnam Investments, Omgeo and Forrester Research. He shares his entrepreneurial spirit in his board-level appointments, including on the board of directors of College Bound Dorchester, a non-profit that offers at-risk youth an alternative to street violence with a return to education and the chance at a brighter future. An active member of the Young presidents Organization (YPO) in Boston, he is a Boston Business Journal 40 Under 40 honoree and was recently awarded the Most Social Partner for Nutanix. He received his MBA in international business from IE (Instituto de Empresa) Business School and his undergraduate degree in operations technology from Northeastern University.
HYCU harnesses 25 years of sophisticated IT outsourcing, insights from over one million users, and work experience with more than 25,000 customers, more than 10 ISVs and 350 employees to create a deep expertise.
Read also:
Comtrade Software HYCU: Data Protection for Nutanix Providing Deeper Application and Hypervisor Support
Starting at $1,500/socket or $999/socket for Nutanix Xpress edition
2017.12.08 | Press Release
Comtrade Software Introduces HYCU
Data protection solution for Nutanix enterprise cloud platform, starting at $999/socket
2017.06.30 | Press Release
ComTrade Completes Acquisition of Hermes SoftLab
Renamed ComTrade
2010.09.23 | Press Release | [with our comments]