LucidLink Raises $75 Million in Series C
Annual recurring revenue up by more than 5x over past 2 years
This is a Press Release edited by StorageNewsletter.com on November 21, 2023 at 2:03 pm
LucidLink Corp. raised $75 million in series C funding, including secondaries, led by Brighton Park Capital, an investment firm focused on entrepreneur-led, growth-stage companies within the software, healthcare, and tech-enabled services businesses space.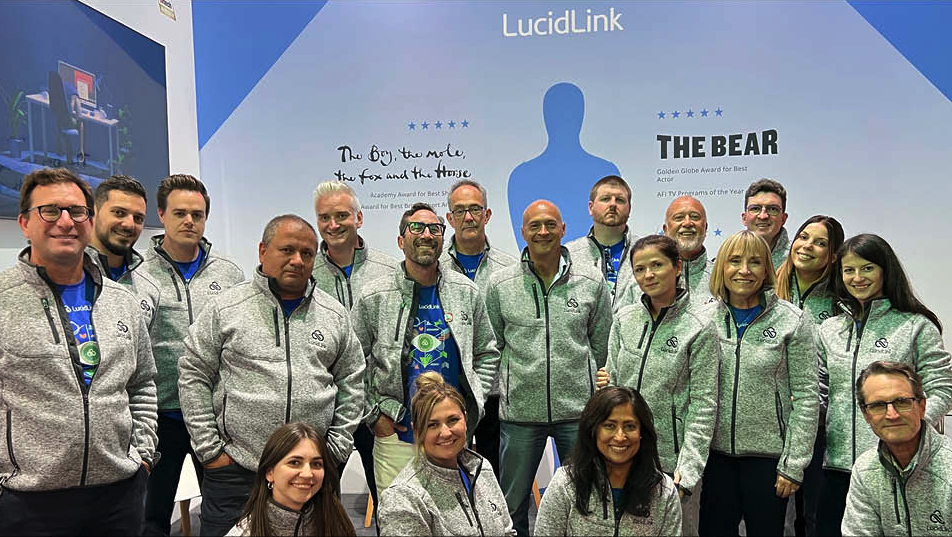 Major existing investors, including Headline, Baseline Ventures, and Adobe Ventures, also participated.
Over the past 2 years – despite a challenging environment – the start-up has delivered growth, including growing its annual recurring revenue by nearly 5x and the number of users on its platform by over 4x.
Founded in 2016, the company developed the first storage collaboration platform designed to help remote and hybrid teams of creative professionals tackle a variety of complex use cases by enabling immediate access to huge files and secure real-time collaboration. Its system is built for the modern computing environment, eliminating the need to download or synchronize files by allowing users to stream data directly from the cloud.
"LucidLink recognized a substantial need for real-time collaboration in the cloud, and their solution has rapidly become indispensable for hybrid and remote creative professionals, underscored by its robust recent growth and diverse customer base of leading innovative companies," said Mike Gregoire and Sam Kentor, partners, Brighton Park Capital. "The company is well-positioned to build on its momentum, and we are excited to support LucidLink's strategic initiatives to drive future growth."
According to a recent Filestage report, 3/4 of creative collaboration now happens remotely, with the average creative review process taking 8 days and over 3 versions to receive sign-off.(1) IDC predicts this trend will drive investment in cloud infrastructure and services to $1.2 trillion by 2027 as the need for businesses to prepare for a hybrid workforce grows more urgent.(2) For creative industries that work with complex files and applications, real-time collaboration across a hybrid and remote employee base has become a top pain point organizations face today.
Peter Thompson, CEO and co-founder, stated: "Legacy collaboration and storage solutions are not designed for this new hybrid workplace reality, and LucidLink is becoming the go-to solution for companies looking to future-proof their businesses. Our customers are reaching 5x in productivity gains on previously impossible workflows, and we are excited to see how they continue to unlock new possibilities as we help to accelerate the future of collaborative work."
He added: "Brighton Park's deep expertise, broad network, and track record of supporting growth across its portfolio companies make it the perfect partner, and we are grateful to our existing investors for their continued support."
Today, LucidLink customers in creative industries and beyond are collaborating on over one billion files across 40 countries. Customers include Adobe, A&E Networks, Whirlpool, Shopify, Buzzfeed, and Spotify, as well as Hollywood studios, major broadcasters, brands, digital ad agencies, architectural firms, and gaming companies.
The new capital will accelerate product and engineering development, customer acquisition efforts, and expansion into new verticals and geographies.
"With this series C investment, LucidLink will accelerate its most ambitious product updates in the company's history to expand our technology leadership position, open up new customer use cases, and create more personalized product experiences that enable creative professionals to work more efficiently and effectively," said George Dochev, CTO and co-founder.
LucidLink's technology and culture has received numerous accolades, including National Association of Broadcasters Product of the Year in 2022 and 2023 and Inc. Magazine's Best US Workplaces in 2023. The company is hiring across departments and geographies. For more information on open roles, visit Careers.
(1) Lott, E. (February 1, 2023). Report: The State of Creative Collaboration in 2023 – Filestage. Filestage: The world's best-rated review and approval platform
(2) WW Spending on Public Cloud Services is forecast to reach $1.35 trillion in 2027, according to IDC spending guide.
Read also :