Scality for First Time in Hardware
With cyber-resilient storage appliance for Veeam
This is a Press Release edited by StorageNewsletter.com on November 20, 2023 at 2:02 pm
Scality, Inc. announced new investments in its product line that make it easier for Veeam software, Inc. customers to advance cyber resilience and ransomware protection via a hardware appliance deployment model for Veeam, provider in data protection and ransomware recovery.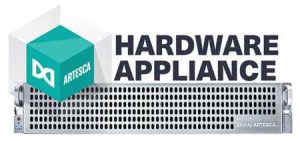 A new channel-friendly hardware appliance will be available in the US by the end of November 2023 (and in other regions in January 2024). This extends deployment options for Artesca beyond existing software and virtual appliance offerings. Available in 3 sizes (single- to 3-node configurations) ranging from 96 to 648TB in storage capacity, the appliance offers customers a simple and deployment experience with easy installation and improved performance.
Next-gen Artesca revenue grows by 350% at the end of Q3 2023
Since its launch in 2021 and the 2.0 announcement this past May, Artesca has maintained a consistent growth trajectory. The momentum continues with what's shaping up to be a record year.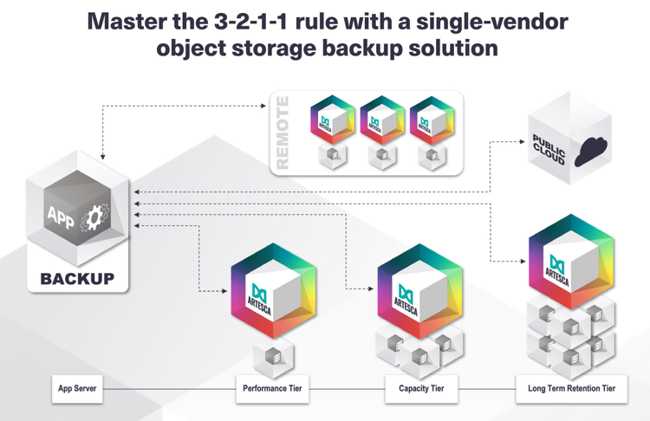 Artesca is channel-friendly
This hardware appliance provides a rapid 'plug-and-play' deployment model for Veeam that is for a high-velocity channel.
Veeam and Scality resellers have the opportunity to give customers:
Flexible deployment options: With the addition of a hardware appliance to existing software and virtual appliance offerings, the company provides a variety of deployment options to fit any customer need.
Fast and secure deployment: Artesca is an immutable storage solution to get up and running to protect large-scale unstructured data.
The hardware appliance is built, optimized, and tested by SI and sold through certified distribution and VAR channels, giving partners an easy way to sell and deploy Artesca to a wider range of accounts.
Artesca hardware appliance offers maximum cyber resilience for Veeam customers
The hardware appliance includes continued enhancements to Artesca software and a hardened OS to provide customers with the most secure, immutable storage for Veeam in an easy-to-deploy solution.
Enhanced cyber-resiliency features in Artesca hardware appliance include:
Secure user access: Improved multi-factor authentication
Tighter OS/root access protections: Limited user privilege rights and increased root access protections with the introduction of Artesca-OS user profile
Improved compliance standards: Hardened Linux with Rocky Linux 8, compliant with CIS (Center for Internet Security) policy Level 2
Risk mitigation with reduced software updates: Tightened protections for installation with a preconfigured Artesca OS to reduce the number of required updates
Click to enlarge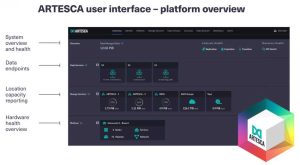 Dan Alonso, business development manager and senior technologist, Flagler Technologies LLC (cloud service solution provider), said: "The Artesca appliance solutions build on Scality's proven technology and empower customers who seek out a predictable and efficient cloud-native storage platform."
Carol Sliwa, research director, infrastructure systems, platforms, and technologies Group, IDC, said: "Scality's focus on security with the new Artesca hardware appliance is critical for Veeam customers facing the constant threat of cyberattacks. Resellers will also gain the benefit of a hardened Scality appliance designed to ease deployment, at a time when greater data protection needs are a top driver for storage budget increases."
Larissa Crandall, VP, global channel and alliances, Veeam, said: "With persistent cyberattacks increasing, the question is no longer if or when, but how often an organization will be impacted, making it more critical than ever for organizations to have the right data protection and recovery capabilities in place. As the #1 global leader in data protection and ransomware recovery, Veeam collaborates closely with our partners, including Scality, to keep businesses running. The new Artesca hardware appliance provides our joint customers with secure immutable storage in an easy-to-deploy solution, further strengthening their ability to bounce forward from a cybersecurity incident."
Peter Brennan, CRO, Scality, said: "The growth we've seen in the Artesca backup solution for Veeam inspired us to double down on our commitment by giving more options for VARs to monetize strong interest from the Veeam community. The Artesca hardware appliance gives Veeam customers an unbreakable backup and recovery solution that can withstand any threat. Adding a hardware option to virtual and software appliance options also empowers our partners to deploy the most secure immutable storage offering while keeping the customer's preference front and center."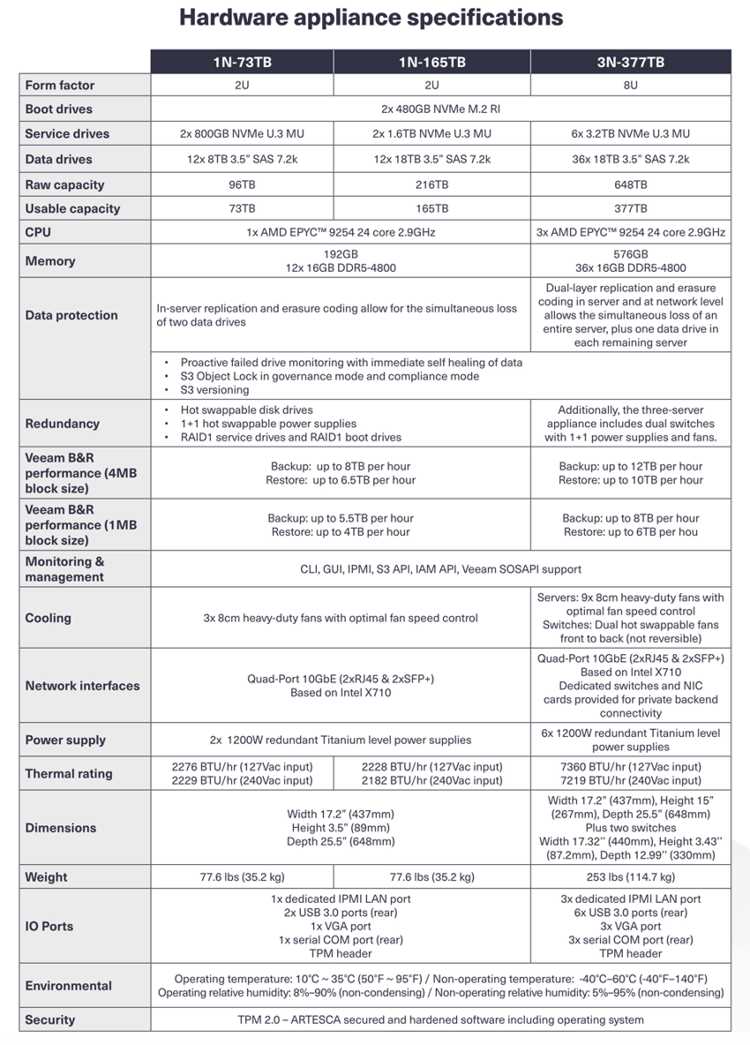 Resources :
Blog : Simplifying cyber-resilient, immutable backup storage   
Scality Artesca hardware appliance