SIOS Technology LifeKeeper for Windows Integration with Milestone Systems Video Management System
Ensures continuous access to live and recorded surveillance video.
This is a Press Release edited by StorageNewsletter.com on November 14, 2023 at 2:01 pm
SIOS Technology Corp. announced a verified integrated solution with Milestone Systems A/S, a provider of open platform IP video management software (VMS).
This integration between Milestone XProtect platform and SIOS LifeKeeper for Windows guarantees continuous access to the surveillance system's control and configuration capabilities, preventing disruptions and enhancing operational efficiency.
Milestone xProtect enables companies in a range of industries, including building security, airport access control and traffic management, to centralize their video management surveillance to protect people and property, ensuring staff can monitor activity and that proactive or reactive measures can be quickly set in motion. LifeKeeper for Windows provides reliable, easy-to-use, high availability for Milestone xProtect which uses Microsoft SQL Server as one of its critical components.
"SIOS LifeKeeper provides a robust HA solution for protection of key Milestone components, and flexible deployment," said Margaret Hoagland, VP, global sales and marketing. "SIOS LifeKeeper empowers organizations relying on video data to ensure uninterrupted operations, data integrity, and seamless access to their surveillance systems."
Milestone XProtect screens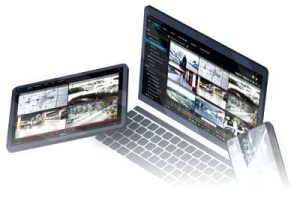 LifeKeeper extends its protection to critical Milestone components, such as the Milestone Management Server, which is responsible for the central management and administration of the xProtect system. By ensuring HA for the management server, it guarantees continuous access to the surveillance system's control and configuration capabilities.
It offers flexibility in deploying Milestone xProtect by eliminating the requirement for separating the Management Server from SQL Server. Organizations have the option to run both servers on the same physical machines or distribute them across separate servers, based on their specific requirements and resource availability. This flexibility simplifies the architecture design and provides administrators with more options to optimize performance and resource allocation.
LifeKeeper for Windows joins the firm's DataKeeper Cluster Edition as a milestone verified product.
Read also :