Scality Partners With VAD Comportal
To bring private cloud storage software into Kazakhstan and Central Asia
This is a Press Release edited by StorageNewsletter.com on September 18, 2023 at 2:00 pm
Scality, Inc. has partnered with VAD Comportal to help enterprises in the region modernize IT infrastructures with private cloud storage solutions focused on cyber resiliency and large-scale data growth.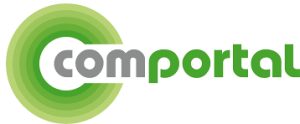 Comportal will deliver Scality ARTESCA and RING, object storage software that solves organizations' biggest storage challenges – growth, security and cost – and delivers 100% uptime, ransomware protection and utmost resilience.
Demand for resources within Kazakhstan and the surrounding region are becoming a critical part of the global economy, and the shift has pushed more organizations to build local, sovereign private clouds.
Scality and Comportal's partnership helps more companies in Kazakhstan and Central Asia implement SDS solutions to meet this need. The alliance reinforces a customer-first strategy to developing partner ecosystems that merges expertise – among local VARs, hardware suppliers, and backup application vendors – for DR solutions and cloud infrastructure.
Comportal, combined with Scality and its ecosystem of partners, ensures customers are protected vs. any threat and can comply with local data sovereignty regulations. The joint goal is to ensure customers meet business objectives with an infrastructure that's future-proof and reliable.
Positioned by Gartner as a leader in the Magic Quadrant for Distributed File Systems & Object Storage for 7 years in a row, Scality's file and object storage solutions help the WW channel build effective, secure, and scalable strategies for customers managing unstructured data growth.
Comportal will showcase Scality's object storage solutions used along with Veeam's ransomware protection and backup solutions at an event scheduled on September 19 in Almaty, Kazakhstan.
Marie-Laure Retureau, regional director, Scality, said: "We are delighted to partner with Comportal to reinforce our local presence, support our existing customer base and help enterprises across Central Asia with Scality's storage solutions. Comportal's strategic partnerships with technology leaders, its extensive knowledge of the IT storage market, and its partnerships with hardware vendors such as HPE, confirm that we share a commitment to deploying cost-effective yet flexible solutions that thwart ransomware attacks and deliver peace of mind."
Igor Archibassov, head of software brands management department, Comportal, said: "Enterprises here need the latest and best solutions to operate in a global environment, where ransomware threats are ever-present. Our partnership with Scality empowers us to meet growing demand as the energy, agricultural and financial services sectors look for exceptional solutions that can take their businesses to the next level."
Read also :