Cervoz FlashMonitor Disk Health Management with Enhanced RAID Functionality
Real-time insights and predictive care for optimal disk performance
This is a Press Release edited by StorageNewsletter.com on September 15, 2023 at 2:01 pm
Ever faced unforeseen disk failures, Cervoz Technology Co., Ltd.'s FlashMonitor is a solution.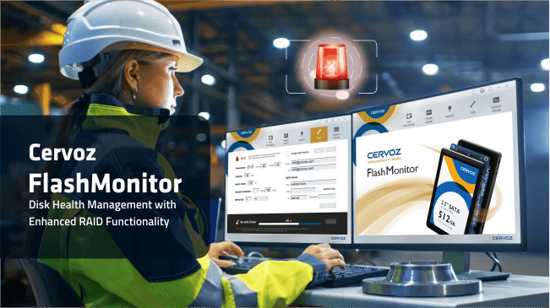 This proprietary software offers real-time insights into the health and performance of Cervoz disks. With our latest enhancement, RAID functionality has been substantially improved. FlashMonitor stands as a cornerstone for data integrity, preventing operational disruptions.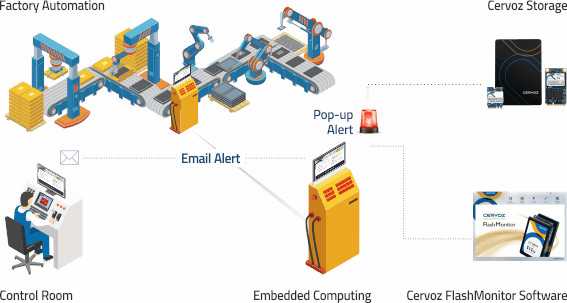 Dashboard and real-time analysis
In the latest version, FlashMonitor's dashboard continues to provide a holistic view of vital disk information and health status.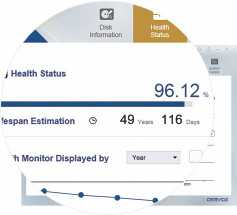 It displays essential details such as part specifics, firmware version, LBA values, capacity, and more. The updated software offers real-time analysis of health status indicators like estimated lifespan, power-on hours, P/E cycles, and erase counts. Users can customize health degradation tracking with daily, monthly, or yearly updates, ensuring that the disk's health always gets the timely attention it deserves.
S.M.A.R.T. system and secure disk clean-up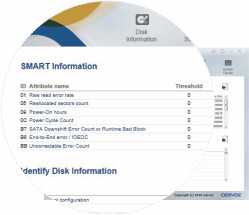 Anticipate problems before they arise. Building on its existing strengths, FlashMonitor's S.M.A.R.T. system continues to shine. It delivers timely notifications via email and pop-up alerts when any monitored value surpasses operational thresholds or when the disk's health needs attention. Users can also customize alert parameters for flexibility. This proactive system empowers users to tackle potential issues, plan predictive maintenance, and prevent performance disruptions. The software also includes a secure disk wipe function, ensuring data security during disk replacements or upgrades.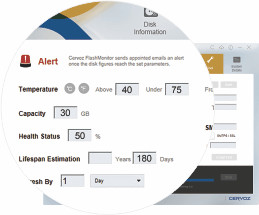 RAID-Flash support and broad Cervoz compatibility
The centerpiece of this update is FlashMonitor's enhanced RAID support. Designed to bolster data protection and performance via redundancy, this new functionality lets users monitor the health of Cervoz disk in RAID configurations,with initial support for the SATA interface. This enhancement complements RAID technology, keeping you consistently updated on array's condition. FlashMonitor remains compatible with a range of the company's flash products, including the latest PCIe NVMe lineup: T441 (Gen4x4), T436 (Gen3x4 with Powerguard), and T421 and T425 (Gen3x2 in M.2 2242 and M.2 2230 form factors) on Windows platform. Firm's commitment remains to offer storage health visibility across all platforms.
Discover future of disk health management with FlashMonitor
FlashMonitor persists in providing a holistic, intelligent, and forward-looking solution to user disk health monitoring requirements. yRelish the optimal disk performance, enhanced data security, and peace of mind that the software offers.

Resource:
Cervoz S.M.A.R.T Technology