Ian Redmond and Simon Powell Directors of International Customer Support for EMEA and APAC, Exagrid
Coming from Cohesity and Commvault, respectively
This is a Press Release edited by StorageNewsletter.com on September 14, 2023 at 2:00 pm
ExaGrid Systems, Inc. appointed Ian Redmond and Simon Powell as the new directors of international customer support for EMEA and APAC.
It offers in-theater customer support in local languages to its customers, and prides itself on its customer support model, where level 2 senior support engineers are assigned to individual customers, ensuring they always work with the same engineer so that customers never have to repeat themselves to various support staff, and issues get resolved quickly.
The 2 new directors will manage customer support for Europe, Asia, the Middle East, and Africa, bringing decades of expertise from the backup industry.

Before joining ExaGrid, Ian Redmond had run customer support for Cohesity in the EMEA region for over 5 years, and has also led customer support teams at Tintri and at EMC for Data Domain.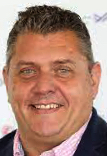 Simon Powell joins ExaGrid from Commvault, where he was a 16-year veteran within their support organization, having spent the last 7 years as the director of customer support in EMEA.
"ExaGrid is continuing to expand its reach and now has over 4,000 active customer installations in more than 80 countries. Our business in Europe, the Middle East, Africa, and AsiaPac is rapidly growing," said Bill Andrews, president and CEO. "We have been focused on growing our support staff internationally to support our global customer base, and are pleased to welcome Redmond and  Powell to the ExaGrid team to lead our international support engineers."
Read also :