NBA Detroit Pistons Deploys Infinidat InfiniBox
With collaboration of Mainline Information Systems
This is a Press Release edited by StorageNewsletter.com on September 5, 2023 at 2:00 pm
Infinidat Ltd announced that the Detroit Pistons of the National Basketball Association (NBA) have selected its InfiniBox solution as its #1 pick for enterprise storage.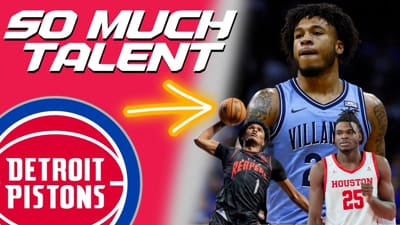 The Pistons made the InfiniBox its platform of choice for consolidating applications and workloads, reducing IT costs, and eliminating complexity of ongoing system management. This fast break-paced approach to modernizing storage accelerates the refresh of its data infrastructure.
"The Detroit Pistons are a forward-thinking sports enterprise that developed a game plan for unloading the burdens of high IT costs and complexities from their multiple, existing storage vendors in a quick-footed pivot to an enterprise storage solution that has been lighting up the industry with its performance," said Steve Sullivan, CRO, Infinidat. "Combining business and technical value with storage consolidation and ease of use is a decisive action – or, in basketball parlance, a slam dunk – for an enterprise that makes the strategic decision to lower costs and dramatically improve its application and workload environments. With our InfiniBox meeting their multi-faceted criteria, we're happy to be providing a world-class storage solution for this NBA team."
The Detroit Pistons are consolidating the applications and workloads from 3 different vendors onto their InfiniBox platform. Going forward, InfiniBox will provide the storage capacity and capabilities for VMware environments, SQL database environments, and various file applications and workloads, such as data stores, video, and file archives. By making this transition, the Pistons will be able to save on Capex and Opex. The Infinidat solution's ease of use also scores high points with the Pistons' IT team, delivering autonomous automation.
"Infinidat's distinguished track record in pioneering storage technology, which not only ensures user-friendliness but also streamlines storage management significantly, played a crucial role in our selection of InfiniBox," said Paul Rapier, VP of IT, Detroit Pistons. "Opting for a singular storage platform instead of grappling with 3 distinct ones unequivocally simplifies matters. Notably, Infinidat and their collaborative partner, Mainline Information Systems, Inc., went the extra mile to not only meet but surpass our expectations, resulting in a solution that operates markedly faster and more efficiently."
This partner-led solution demonstrates the strength of Infinidat's relationship with its channel partner community. Mainline Information Systems was instrumental in bringing the Detroit Pistons and Infinidat together and orchestrating a strategy that outperformed the competition.
"We love working with Infinidat, a great partner that provides Mainline with award-winning enterprise storage solutions we have the ultimate confidence in providing to our customers," said Randy Moeller, regional VP of sales, Mainline Information Systems. "The Detroit Pistons will be able to get a rapid return on their InfiniBox investment, taking advantage of the technical and business value built into every Infinidat solution. The opportunity to deliver high performance, 100% availability, and ease of use, coupled with cost savings, is a very powerful reason that we appreciate our strong partnership with Infinidat."
Read also :