WW SSD Shipments Up 16.6% Q/Q to 75 Million in 2CQ23
Capacity growing by 12.4% to 64EB
This is a Press Release edited by StorageNewsletter.com on August 18, 2023 at 2:02 pm
Analysts from Trendfocus, Inc. published on August 7 a report, NAND/SSD Information Service CQ2 '23 Quarterly Update – Executive Summary.
Positive Results in Certain Markets Lift SSD Units and Exabytes in 2CQ23
PC OEM purchases help client SSDs while data center continues to struggle
Overall unit shipments increased 16.6% Q/Q to 74.889 million, with capacity also growing by 12.4% to 64.114EB.
Client module units grew a significant 22.2% Q/Q to 60.57 million, with capacity shipped jumping 26.4% Q/Q to 40.326EB.
Enterprise PCle continues to struggle due to ongoing suppressed data center demand, with units falling 24.3% Q/Q to 2.811 million and capacity shipments declining 12.4% to 11.959EB.
SAS SSDs also dropped sharply Q/Q to 0.559 million units shipped and 2.293EB, down 31.8% and 19.9%, respectively.
Enterprise SATA SSDs were a big bright spot for 2CQ23, increasing 55.5% Q/Q in units to 3.523 million, and 26.4% in capacity to 4.129EB, signaling improvement in channel demand during the quarter.
Total NAND bit shipments jumped 30.7% from the previous quarter to 193.77EB, fueled by solid growth in both mobile and client SSDs.
2CQ23 SSD Market Share, by Supplier, Units in Million, Exabytes
Total SSD Market: 74.899 Million Units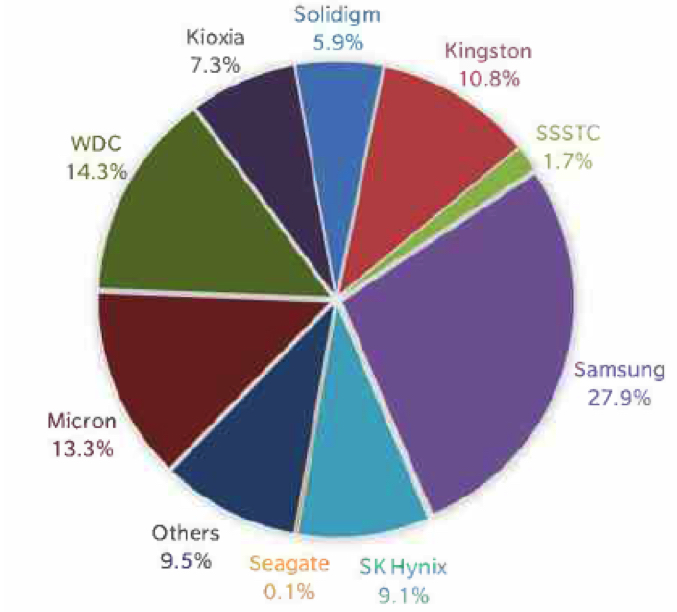 Total SSD Market: 64.114EB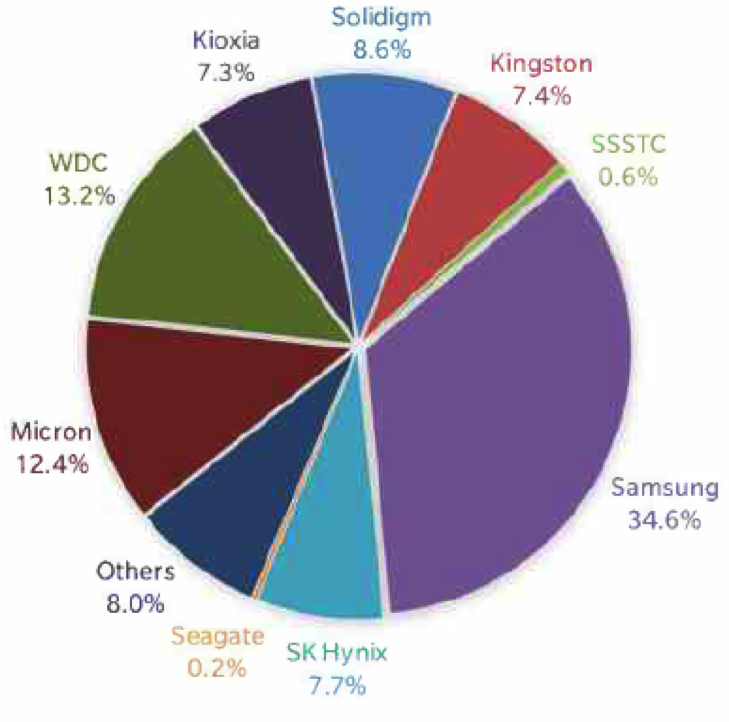 Preliminary data – values may change.