Flash Memory Summit: Panmnesia Unveiling High-Performance Multi-Terabyte CXL Framework
CXL IP powers new-gen CXL CPU, CXL switch, and CXL memory expander, IP processes large scale applications at triple speed of existing solutions .
This is a Press Release edited by StorageNewsletter.com on August 14, 2023 at 2:01 pm
At Flash Memory Summit, Panmnesia, Inc. unveils its self-developed multi-terabytes, full-system CXL framework.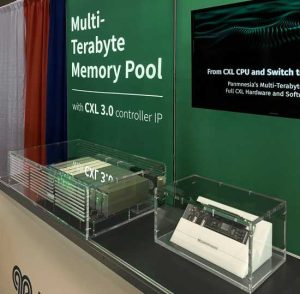 This development was launched during the 2023 Flash Memory Summit, held August 8-10 at Santa Clara Convention Center, CA.
Brief on CXL interface
The emergence of large-scale applications such as generative AI, Chat-GPT, and recommendation systems has fueled the demand for efficient large-capacity memory technologies and accelerators like GPUs in data centers. Amid this technological shift, the CXL (Compute eXpress Link) interface technology has gained prominence. CXL allows data centers to expand their memory capacity and enables computing devices such as CPUs and accelerators to utilize this enlarged memory space efficiently, putting it in the industry spotlight.
Panmnesia and CXL technology:
The company stands at the forefront of CXL IP development. It designs and supplies all necessary CXL IPs to implement CXL solutions for data centers. Its portfolio includes CXL Core IP and CXL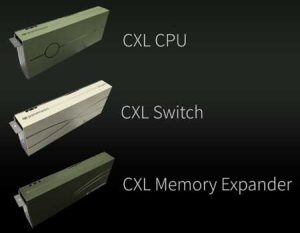 IP for various CXL devices like CPU, NPU, switch, and device. The CXL Core IP supports all CXL devices to facilitate CXL cache communication (CXL.cache), CXL memory communication (CXL.mem), and CXL I/O communication (CXL.io), the primary communication protocols of the CXL interface. Additionally, the company provides CXL IPs tailored to specific hardware automation functions for each CXL device. Clients can efficiently develop CXL devices by applying the firm's verified CXL IP to existing devices, thereby reducing additional costs and time associated with IP development and validation.
"We're excited to introduce our innovative multi-terabyte full-system CXL framework at this year's Flash Memory Summit," says Dr. Myoungsoo Jung, CEO. "Our commitment to pioneering cutting-edge solutions is demonstrated through our CXL IP, which we believe will significantly enhance memory and storage capabilities within data centers."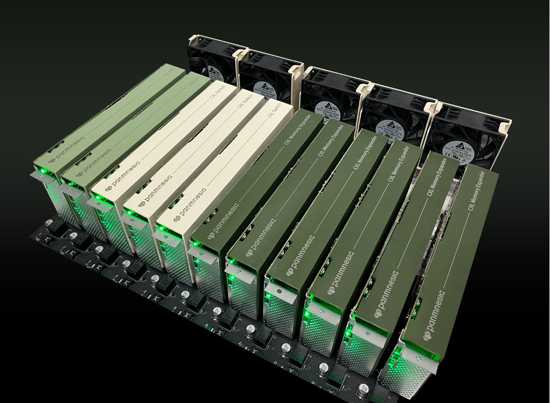 At the 2023 Flash Memory Summit, the firm exhibited a multi-terabytes memory pool framework powered by its proprietary CXL IP. It also showcased a demo video of Meta's large-scale AI application running within the memory pool framework. This pool, consisting of CXL CPU, CXL Switch, and CXL Memory Expander, sets new benchmarks in performance, scalability, adaptability, and efficiency, distinguishing it from other existing memory expansion solutions.
System-side benefits of solution:
The company's multi-terabyte memory pool framework encompasses both CXL hardware IP and corresponding software, ensuring high performance and substantial memory capacity expansion. By leveraging multiple CXL switches and CXL memory expanders, this complete solution can integrate with existing data center ecosystems.
Cost efficiency solution:
The firm's CXL Switch technology enables their memory pool framework to efficiently allocate expanded memory space based on user demand. Additionally, by employing a DIMM pooling method for memory module replacement, memory capacity can be increased without procuring extra memory expanders. This makes Panmnesia's memory pool framework a cost ­effective memory expansion solution, balancing memory resource management with data center operational cost efficiency.
CXL demo: real-world application success
The company showcased a demo video featuring Meta's recommendation system, a notable large-scale AI application, running on the implemented memory pool framework. This demo showed the solution could reduce the execution time of Meta's recommendation system by 3.32x compared to the existing ROMA-based memory expansion solutions used in data centers.
Looking forward, the company is committed to continue pushing the boundaries of CXL technology. It aims to further improve data center performance and efficiency through ongoing research, development, and implementation of advanced CXL solutions. The CXL IP and multi-terabytes memory pool framework presented at FMS 2023 embody a forward-thinking data center solution. It offers system-side benefits along with operational cost efficiency. The firm is an only company to display the use of CXL IP technology from the OSs to real-world applications, giving them a significant edge over other data center solutions.
Read also :