Oregon Health & Science University Selects Quobyte
To address Cryo-EM research massive storage needs
This is a Press Release edited by StorageNewsletter.com on July 31, 2023 at 2:00 pm
Quobyte Inc. revealed that Dr. Craig Yoshioka, director of one of the 3 national cryo-electron microscopy (cryo-EM) centers funded by the National Institutes of Health and research associate professor at Oregon Health & Science University (OHSU), has implemented its high-capacity storage technology.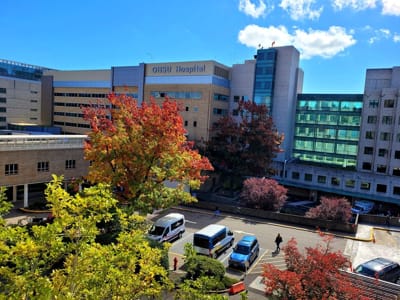 This innovative technology advances cryo-EM research by addressing its massive storage needs.
Cryo-EM, a pioneering technology that enables detailed study of cells, viruses, and protein assemblies, produces an average of 8 to 16TB of data daily at the OHSU Center. Managing and accessing such an enormous quantity of data necessitates a robust and resilient storage solution.
Dr. Yoshioka employs Quobyte's technology to address the large storage needs of cryo-EM research.
He remarked: "Given the large datasets we handle, stemming from numerous daily experiments, we need a storage system that offers both extensive capacity and superior performance. These requirements are often difficult to satisfy simultaneously."
The OHSU Center, which services about 900 researchers and oversees over 200 active projects, was previously reliant on a system that, while capable of large storage, struggled with real-time processing and was prone to systemic slowdowns. Therefore, it was crucial to increase both processing power and storage closer to the microscopes to boost performance and capacity.
After consideration of several options, Quobyte emerged as the optimal parallel storage solution. Working with integrator advanced HPC, the transition to Quobyte was completed within months, facilitating more consistent performance for the Center.
Yoshioka affirmed: "Quobyte has met all my performance expectations."
Bjorn Kolbeck, CEO, Quobyte, stated: "Our scalable solutions empower the OHSU team to focus on their research instead of data management. Our commitment to delivering advanced solutions for high-demand environments is confirmed by the positive feedback from Dr. Yoshioka."
The application of Quobyte has impacted the cryo-EM research process. The storage system can maintain performance even under extreme loads, guaranteeing uninterrupted real-time data processing. Moreover, its distributed file system eliminates single points of failure, allowing for smoother data-related workflows.
In the future, Yoshioka intends to leverage Quobyte for transferring large datasets over the Internet. Its compatibility with Amazon S3 and its capacity to provide granular access controls make it an exciting prospect for cloud environments.
Yoshioka concluded: "Quobyte is the cornerstone for storage across our facility. Now, researchers can dedicate more energy to unraveling the mysteries of life at a molecular level instead of dealing with storage issues."
Boosting Efficiency for Data Transmission and Processing
In the old set up the electron microscopes transmit data at a rate of 10GbE to a NAS that exclusively consists of HDDs. On the other end, the processing components such as the CPU and GPU establish bi-directional communication with the NAS system at the same 10GbE speed, but only one component at a time. This sequential communication created bottlenecks and throttled overall efficiency.
With a Quobyte cluster consisting of N servers, the electron microscopes can still transmit data at 10GbE, but they can do so to each individual server. On the processing side, each processing unit has the capability to transfer data with the Quobyte cluster at speeds of up to 100GbE, enabling bidirectional communication and granting each processing unit simultaneous access to every server. Furthermore, the cluster facilitates the utilization of both HDDs and SSDs, combining them for optimal performance.
Read also :