Axcient Announcing x360Recover Integration and Co-Managed Backup Service with RMM ConnectWise
Simplifying BCDR management and providing ConnectWise Co-Managed Backup customers choice of appliance - or cloud-based BCDR from single vendor
This is a Press Release edited by StorageNewsletter.com on June 16, 2023 at 2:01 pm
Axcient announced an integration of x360Recover BC and DR (BCDR) with ConnectWise LLC's RMM, simplifying BCDR management and providing ConnectWise Co-Managed Backup customers the choice of appliance – or cloud-based BCDR from a single vendor.

The announcement was made in conjunction with IT Nation Secure, taking place in Orlando, FL.
"Axcient helps MSPs improve data protection and reduce business downtime with a solution that's easy to install, configure and manage," said Rod Mathews, CEO, Axcient. "With this integration, MSPs can consolidate their BCDR management through their ConnectWise RMM dashboard, and customers of the ConnectWise Co-Managed Backup service can simplify their operations with the option of appliance- or cloud-based BCDR from a single vendor. This strategic integration is a win for partners and the entire IT channel."
"We are excited with the addition of Axcient to our backup offering, and the seamless integration addresses the needs of many MSPs looking to offer advanced BCDR without increasing their overhead," said Ameer Karim, EVP and GM, unified monitoring and management, ConnectWise. "MSPs can get an integrated view of backup solutions across multiple clients for better monitoring and management, and our NOC services provide the expertise to offload most of the labor associated with backup and disaster recovery tasks."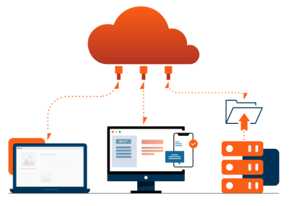 ConnectWise RMM customers will be able to access their Axcient BCDR tools from the RMM dashboard to ensure they are up to date on alerts and system health. MSPs who want to fully offload the complexity of BCDR management can leverage the ConnectWise Co-Managed Backup service featuring x360Recover, supported by the ConnectWise Network Operations Center (NOC). Co-Managed Backup service customers can eliminate up to 90% of the cost and time associated with BCDR – including planning, deployment, management, testing, support, and disaster recovery – while also accruing Market Development Funds (MDF) with the ConnectWise partner program for accelerated growth.
Mathews continued: "MSPs are seeking cost-effective BCDR solutions that are fully supported end-to-end. Axcient's award-winning x360Recover Direct-to-Cloud or appliance-based solution with ConnectWise is a winning choice for partners."
X360Recover screenshot
Click to enlarge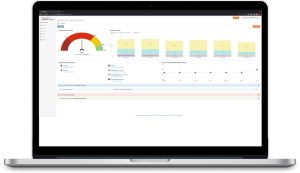 Benefits of Axcient ConnectWise integration are:
Simplified management from one dashboard: MSPs do not have to juggle multiple dashboards and can view and monitor alerts, verify backups, view automated backup validation results, manage recoveries, and respond to tickets through ConnectWise RMM.

Turn-key appliances: MSPs can purchase the range of Axcient turnkey appliances, which can be installed at a customer site by non-technical staff. Axcient also enables MSPs to deploy its software and reuse many existing appliances they may have deployed for other BCDR solutions.

Fully managed backup-appliance-based or direct-to-cloud with x360Recover: ConnectWise's Co-Managed Backup simplifies backup and DR monitoring and management and allows MSPs to leverage ConnectWise NOC services and expertise. This includes pre-deployment services like backup plans, agent installation, and configuration of DR strategies and processes. Ongoing management services include backup verification, troubleshooting, ticketing (leveraging company's technical support), and regular DR testing.

Streamlined operations and growth opportunities: Stronger integrations enable an MSPs' technology stack to work more effectively and efficiently. This means less overhead, faster recovery times, less downtime, improved margins, and higher customer satisfaction. Co-Managed Backup customers also accrue MDF with the ConnectWise partner program, giving them access to marketing concierge services and joint events.
"Axcient continues to actively listen to our business needs," said Robert Cioffi, CTO and co-founder, Progressive Computing. "Not only are they constantly improving their technology, but they are working with the wider IT channel to simplify our experience. Their innovation allows us to focus on keeping our clients secure. The Axcient ConnectWise integration is exciting because it will give us better visibility into the management of our client operations, and Co-Managed Backup strengthens our ability to provide top-notch security without requiring us to add staff in house. Thanks to Axcient and ConnectWise for continuing to improve our experience and our ability to offer the best possible data protection to our clients."
x360Recover was recently honored with the Cloud Computing Backup and Disaster Recovery Award, which recognizes vendors that have built cloud solutions, empowering businesses to remain active and productive under the most challenging conditions and minimizing lost business opportunities.
Read also :