Micron: USA-Japan University Partnership for Workforce Advancement and R&D in Semiconductors (UPWARDS) for Future
Eleven-university network to grow next-gen workforce and advance semiconductor-based research in both countries
This is a Press Release edited by StorageNewsletter.com on June 1, 2023 at 1:00 pm
Micron Technology, Inc. launches the U.S-Japan University Partnership for Workforce Advancement and Research & Development in Semiconductors (UPWARDS) for the Future.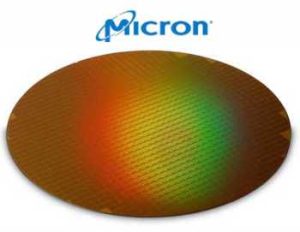 Aimed at cultivating a more robust and highly-skilled semiconductor workforce for the 2 countries, the partnership will drive emerging research while increasing the pipeline of students studying a semiconductor curriculum.
Antony J. Blinken, U.S. Secretary of State, and Keiko Nagaoka, Japanese Minister of education, culture, sports, science and technology, presided over the signing of a memorandum of understanding (MOU), marking a step forward in advancing U.S.-Japan technological competitiveness and resilience.
UPWARDS for the Future, established by Micron and other industry partners, brings together 11 universities from across the U.S. and Japan to develop lsemiconductor curricula, creating opportunities for cross-collaboration. The founding universities are known for their quality education and proven commitment to diversity, equality and inclusion (DEI) and closing the gender equity gap in STEM, which is crucial to building the industry's workforce of the future.
Growing the STEM talent pipeline requires reaching groups that are underrepresented in the semiconductor industry today. UPWARDS for the Future intends to establish pathways into higher education and facilitate new programs dedicated to attracting and retaining those historically underrepresented groups, in addition to supporting the efforts partner institutions have undertaken to date.
"Leading in next-generation technologies requires developing a next-generation workforce," said Rahm Emanuel, United States Ambassador to Japan. "Semiconductors are critical to our economy and to our security, and the UPWARDS for the Future program will enable USA and Japan, as allies and economic partners, to build that workforce."
More than $60 million in contributions over the next five years from a variety of sources, including Micron and its partners, will go towards supporting the launch and implementation of this innovative program, which deepens ties between industry and higher education across USA and Japan. The network, expected to impact approximately 5,000 students per year, will provide access to experiential learning in cleanrooms and memory-related research across institutions, with a particular focus on promoting opportunities for female students, staff and leaders.
"UPWARDS for the Future reflects Micron's long-term commitment to strengthening the semiconductor ecosystems in the U.S. and Japan. Building and sustaining advanced memory semiconductor leadership requires a robust workforce from diverse backgrounds," said Sanjay Mehrotra, president and CEO, Micron. "Micron is proud to be at the forefront of this once-in-a-generation opportunity to unite leading educational institutions and foster greater technology innovation."
Over the past five years, the firm has increased representation of women globally, with female representation at Micron Japan increasing by 56% in recent years. The company continues to increase its number of female inventors. More than 22% of the original patent applications filed by the company in FY22 named a woman as an inventor. In February 2023, Micron Japan was named on Great Place to Work Institute's 2023 Best Workplaces in Japan list for the 3rd consecutive year, and especially recognized for engaging its team members and embracing a culture of inclusion and innovation.
Technology innovation and leadership remain the cornerstone of firm's business success. The company has contributed to more than 53,000 patents over its lifetime. In 2022, the firm was granted over 3,000 patents – averaging more than 8 patent grants per day. The company announced recently that it will be the 1st semiconductor company to put extreme ultraviolet patterning technology into production in Japan with its Hiroshima fab playing a critical role in the company's development of its next-gen of DRAM, the 1-gamma (1γ) node.
The company's multiple sites in Japan are central to its R&D roadmap for the company's DRAM technology across its product lines. The firm has invested over $13 billion in Japan since 2013. With more than 4,000 engineers and technicians across the country, Micron is committed to workforce development and ensuring Japan's continued economic growth and prosperity. The company has hired more than 1,500 new employees nationwide over the past 5 years to facilitate the production of nearly 10% of the world's DRAM supply from Micron's Hiroshima fab.
"Partnerships like these will help tUSA and its allies keep pace with a changing global innovation landscape, and combined with NSF's other recent investments in semiconductor research and workforce development, keep us in the vanguard of global competitiveness. The diversity of the science and engineering workforce on a global scale is not only the right thing to do, but also necessary, as global competition for talent is fierce and investing in a broad demographic of the population is the only way we can accelerate progress and tackle the global shortage of semiconductor workers," said Sethuraman Panchanathan, director, NSF.
"Boise State takes great pride in its long-standing partnership with Micron in business and engineering, as well as in our materials science, cybersecurity, and computer science and workforce development programs. In this critical moment, we are excited to step forward to advance innovation, security, and economic prosperity by joining with a select group of top universities in USA and Japan in an effort to support semiconductor leadership and advance our national interests. The University Partnership for Workforce Advancement and Research & Development in Semiconductors (UPWARDS) for the Future initiative will make a significant impact for Idaho, the nation, and the world.," said Marlene Tromp, president, Boise State University.
"Hiroshima University, as one of Japan's oldest centers of excellence for semiconductor research, has fostered a large number of engineers over the last 40 years for Hiroshima's high-tech industry cluster, where Micron's cutting-edge fab is at the core. This U.S.-Japan partnership is an important strategic project for our university, as it aims to further education and the talent pipeline and strengthen R&D in the semiconductor field. Increasing the number of female engineers is a core element of this partnership, contributing to the diversification and advancement of the semiconductor workforce. We are excited about this collaboration and honored to contribute towards the economic security alliance among USA and Japan universities under UPWARDS for the Futurenn," said Mitsuo Ochi, president, Hiroshima University.
"It is an immense pleasure and honor for Kyushu University to become part of this remarkable initiative, UPWARDS for the Future. In our daily lives, semiconductors play an indispensable role, and the development of people through education is crucial. As universities, we bear the responsibility of creating and sharing knowledge to shape the workforce of tomorrow. With great anticipation, I embrace this collaborative endeavor, particularly to nurture diverse talent within the semiconductor industry. Together, we will build a future where all voices are valued," said Tatsuro Ishibashi, president, Kyushu University.
"Nagoya University is delighted and privileged to be a member of the USA-Japan University Partnership for Workforce Advancement and Research & Development in Semiconductors (UPWARDS) for the Future, initiated by Micron. In close collaboration with Micron and other leading U.S. and Japanese universities, we will continue to leverage our strengths in cultivating global talent and ensuring equal opportunities for women to drive further innovation and advancements in the semiconductor and STEM field., said Naoshi Sugiyama, president, Nagoya University.
"A robust, re-energized semiconductor ecosystem is a cornerstone to the vibrant USA-Japan partnership. With the largest undergrad STEM enrollment among America's leading research universities, a top-4 graduate engineering college in the U.S., and the Semiconductor Degrees Program, Purdue is committed to working with Micron and our academic collaborators in both countries on workforce, research, and innovation in semiconductors. Honoring the late Purdue Professor Ei-ichi Negishi, who received Nobel Prize in Chemistry in 2010 and was buried in his hometown in Japan this year, Purdue University is making an additional investment to this Japan-US semiconductor partnership by creating the Negishi Fellowship for talent exchange between the two countries., said Mung Chiang, president, Purdue University.
"As the first technological university in USA, RPI is rapidly building on its rich history in semiconductor research, education and workforce development to create and lead an ecosystem for future chips. A strong partnership with Micron, the U.S. government, academic partners in USA and abroad will be critical to our success. At RPI, we are particularly pleased with the focus on increasing the participation of women and other traditionally underrepresented minorities in semiconductors. Together, we will develop a diverse and highly-skilled talent pool, fill a critical need in the global economy, and provide excellent educational and training opportunities for students," said Martin A. Schmidt, president, Rensselaer Polytechnic Institute.
"As a leading producer of STEM graduates, Rochester Institute of Technology recognizes the crucial role that semiconductors and related technologies play in driving innovation and economic growth. Equally important, we are committed to fostering diversity and removing educational barriers. We look forward to partnering with our academic colleagues in Japan and in tUSA, as well as Micron, through the University Partnership for Workforce Advancement and Research & Development in Semiconductors (UPWARDS) for the Future to advance semiconductor research and workforce development. By empowering underrepresented groups to enter the semiconductor industry, we can harness the power of diverse perspectives and drive progress forward for the benefit of all. Together, we will create innovative solutions that build a more prosperous future," said David Munson, Rochester Institute of Technology.
"Advancing innovative semiconductor R&D, manufacturing, supply chains and workforce development is essential to ensuring a carbon-neutral society, as well as economic growth and security. As a leader in semiconductor R&D from materials to chips, Tohoku University is pleased to join Micron and other leading universities in Japan and USA in the University Partnership for Workforce Development & Research in Semiconductors (UPWARDS) initiative. Tohoku University is confident that this partnership will drive progress towards a sustainable world and will lead to the advancement of women in the field," said Hideo Ohno, president, Tohoku University.
"Semiconductors are created through vast collaborative efforts from the materials, processing, manufacturing, packaging and circuit design fields, to the highly specialized expertise that enables its systemization and societal implementation. We firmly believe that the cooperation of brilliant minds driving each of these groundbreaking research fields will pave the way for the development of next-generation semiconductors, serving as a major driving force for the evolution of science and its contributions to social and economic advancement. We eagerly anticipate the opportunity to work with top universities in Japan and USA through UPWARDS for the Future," said Kazuya Masu, president, Tokyo Institute of Technology.
"Our economic security depends on our ability to expand semiconductor development, manufacturing, and expertise. As a leader in chip engineering and workforce development for the global innovation economy, the University of Washington is proud to partner with Micron and other leading U.S. and Japanese universities in the University Partnership for Workforce Advancement and Research & Development in Semiconductors (UPWARDS) for the Future, which has great potential to drive advancements in this crucial scientific field," said Ana Mari Cauce, president, University of Washington.
"Virginia Tech is proud to partner with Micron and leading U.S. and Japanese universities to support economic innovation by advancing growth and diversity in the semiconductor workforce. Our top-ranked Electrical and Computer Engineering Department is educating the next generation of engineers with 10 specialized areas of study including a new major in Chip-Scale Integration. UPWARDS for the Future is aligned with Virginia Tech's commitment to increase diversity in STEM education by fostering inclusion and success for women and individuals from underrepresented and underserved communities. This creative partnership will keep Micron and Virginia Tech at the forefront in meeting the nation's critical need for talented, innovative engineers with a global perspective," said Tim Sands, president, Virginia Tech.