Komprise Automates Data Governance for IT, While Simplifying Unstructured Data Access for End Users
With Directory Explorer and expanded share-based access control deliver self-service administration and access for researchers and departments.
This is a Press Release edited by StorageNewsletter.com on May 19, 2023 at 2:02 pm
Komprise, Inc. announced governance and self-service capabilities that simplify departmental use of Deep Analytics, a query-based way to find and tag file and object data across hybrid cloud storage silos.
Click to enlarge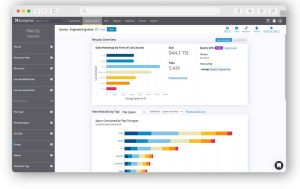 IT organizations need to maintain data governance and data security while also making it easier for users to find, use and manage data. Often, these goals are in conflict and require significant IT overhead. The company's Intelligent Data Management Spring 2023 release minimizes administrative effort and improves unstructured data governance with new capabilities:
Share-based access for groups:

A recent Informatica

survey

revealed that data governance is the top priority among chief data officers and that 68% of data leaders will increase data management investments in 2023.

But managing access control while enabling self-service unstructured data management for users often requires IT to spend considerable time provisioning each user's role-based file and object storage access. Komprise simplifies this task by giving administrators the ability to assign group access to shares using Active Directory which automatically provisions data management access only to users in those groups.

Directory Explorer: A new Directory Explorer gives authorized line-of-business teams and departmental researchers the ability to augment the global search capabilities of Deep Analytics with a familiar browser interface. This means users can drill down into individual directories. Users now have multiple ways to find what they need: either by searching for it using queries on metadata and tags through Deep Analytics or if they know exactly where the data is, using the Directory Explorer.
Exclusion query filters: The Global File Index search capabilities of

the firm's

Deep Analytics includes the ability to filter data using exclusions (e.g., 'all data except .log files' or 'all data except in .dat directories') and then use these queries to create data management policies. This makes it easy to specify data management policies in situations where outliers can prevent data movement.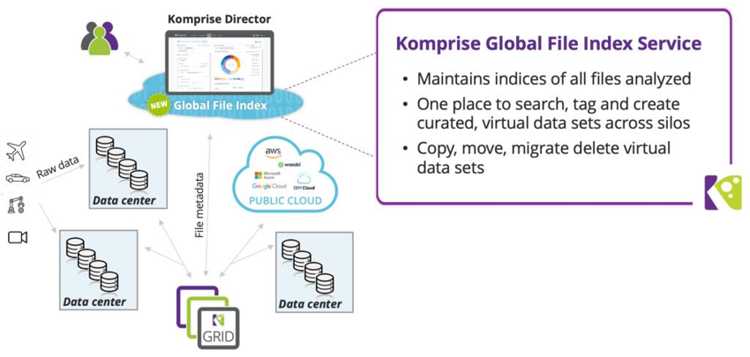 "Komprise is on a mission to change how enterprises manage unstructured data to deliver maximum cost savings and value," says Kumar Goswami, co-founder and CEO. "Increasingly, lines of business and research teams rely upon data that has been historically locked away in disparate storage systems to run analytics, AI and ML. Our latest release makes it dramatically easier for teams to find and manage their own data, while simplifying governance for IT."
Komprise Intelligent Data Management Spring 2023 is available. Deep Analytics is included with the full SaaS platform.
Resources:
Blog: Komprise Smart Data Workflows: Automate Unstructured Data Discovery    
Blog: Introducing Komprise Intelligent Tiering for Azure