NAB Show: Facilis Technology Showcasing Server Models, AI Tagging and Adobe Integrations
Including Flashpoint 48S 4U SSD flash-based 48-bay server
This is a Press Release edited by StorageNewsletter.com on April 18, 2023 at 2:01 pm
Facilis Technology, Inc. announces new asset management features, shown alongside their Smart Access Rules for creative workflows.
The company will be demonstrating these offerings at NAB Show 2023 in Las Vegas, NV, April 16-19, 2023.
"Facilis is pleased to be back at NAB Show to connect with our customers and partners. We will be showcasing our shared storage solutions for content creators in the digital M&E market featuring new cutting-edge technologies that shape the future of on premise and remote workflows", said Shane Rodbourn, COO. "Based on early indicators, we expect strong attendance at this year's show; there is a strong demand for the best of breed tools that allow for collaboration, and cost-efficiency,"
Facilis HUB has many new hardware and software enhancements that include:
Flashpoint server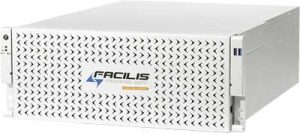 Flashpoint 48S server – this performance 48 bay 4U SSD flash-based server can deliver over 10GB/s of aggregate throughput to creative workstations to power the demanding media workflows 
Support for 64Gb FC – The company has added support for the Atto Technology, Inc.'s Celerity 64Gb Gen 7 PCIe 4.0 HBAs enabling extreme performance for attached workstations to address the growing need for real-time 8K video editing.
Higher capacity storage options – With the latest 22TB enterprise drives, the firm offers over a 1/2PB in 4U enclosure.
SMB utility share – This feature will offer users a configuration for accessing company's virtual file systems over SMB securely for administrative tasks such as backup and archive.
Object cloud – Support for Seagate Lyve Cloud and AWS/Azure archive tiers; Real time 'Active Files' progress display; LTO Delivery mode for data transport via tape.
FastTracker
Click to enlarge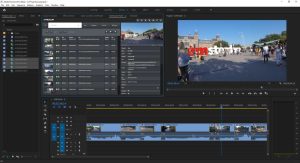 The firm will show FastTracker version 3.8 which offers many new features including auto-tagging with AI object recognition, Adobe Captions import of transcription data, file ingest workflow from client workstations, and metadata-based cataloging and proxy generation.
WANLink Remote Access Client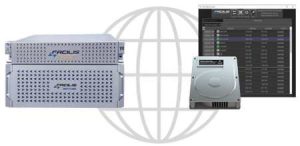 The company will show the latest version of its remote workflow feature based on the company's Shared File System. WANLink Client provides a secure, remote link to Facilis storage through the same company's console software used in the facility. WANLink Client can provide secure storage access without latency and complexity of VPN and is available at no additional cost.
Smart Access Rules
HUB version 8.2.4 builds upon earlier versions with new enhancements. The firm's Smart Access Rules are a graphical interface that allows administrators to add custom policies to volume resources, to provide or deny access for users or groups. Specific paths, folders and file names can be assigned access rules based on user and group.
Different than traditional access control lists, this enables:
Access rules on specific file types to protect critical assets 

Create-only feature secures data after written to general ingest locations 

No-delete options while maintaining project saves and overwrites 

Full auditing of file system activity down to the user account and workstation IP address
"We're happy to follow up all our recent advancements in the Facilis Shared File System with new asset management innovations in FastTracker." said Jim McKenna, CMO. "Again, we show that Facilis is continuing to respond to our customers' requests for advanced workflow features, within the field-tested and feature-rich HUB architecture."
Read also :