NAB Show: OWC Jellyfish XT Up to 360TB Flash-Based 2U Rackmount NAS with 100GbE and 10GbE Ports
And also Atlas Ecosystem with new Innergize card management software and dual-slot card readers
This is a Press Release edited by StorageNewsletter.com on April 17, 2023 at 2:02 pm
Other World Computing, Inc. (OWC) announced the Jellyfish XT, a collaboration and shared storage solution, and expansion of its Atlas ecosystem with a new Innergize software at NAB 2023 in Las Vegas, NV, from April 15-19, 2023.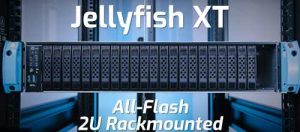 "Here at OWC, we continuously seek to innovate and bring forth new solutions that empower creators to more easily create. Our new top-level storage solutions in Jellyfish and Atlas do just that; give creators the freedom to manage their workflows and improve their efficiency," said Larry O'Connor, founder and CEO.
Jellyfish XT
Jellyfish solutions have set the industry standard for shared portable NAS with unmatched connectivity and speed. The next-gen is here with the Jellyfish XT, a flash-based storage solution with up to 360TB (720TB with extension) usable storage and both 100GbE and 10GbE connectivity that makes workflow bottlenecks and latency things of the past.
It is built for demanding workflows and includes expandability options to handle tomorrow's higher resolutions and bit rates. Whether it's 4K/8K/12K, VR, or AR, it is built to enable teams to push through content without friction.
Key features include:
Capable: work with 4K/8K/12K video files and VR or AR
Connected: 2x100GbE QSFP288 ports and 2x10GbE ports
Capacity: up to 300TB of all flash storage in a single head unit, expandable to 1.5PB of total flash storage

Specs:
Switch required: Yes
Base config.:
Dual CPU's

768GB DDR4 ECC RAM

2TB L2ARC read cache

4x4TB mirrored accelerator SSDs

2x10GbE RJ45 + 2x 25/40/50/100GbE QSFP28
Capacities:
Expandability
Add up to 2 Jellyfish XT-E or 6 Jellyfish R24-E expansion units for up to 1PB of all flash storage or 2.9PB of hybrid storage.
Data security: Raid protection
All Jellyfish utilize ZFS RAID which adds an extra layer of protection to your data since all data and metadata are stored on your pool.
Data security: Standard RaidZ2
By default, the Jellyfish XT can sustain the failure of up to 2 HDDs per 4-disk virtual device, up to a maximum simultaneous failure of 6 physical drives per pool.
Backup and archive
Dimensions
Height: 3.45"

Depth: 28"

Width: 19"

Weight: 27lbs (without drives)
Form factor
Power supply
Protocol support
Atlas ecosystem expansion: innergize software and dual-slot memory card readers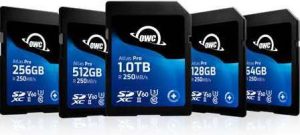 The company is qualified to provide hardware and software solutions that provide a smooth path for audio and video professionals from 'Capture to Completion'. The firm's Atlas memory card lineup has become a tool for photo and video professionals around the world, and the additions of the new Innergize software and dual-slot memory card readers will further the ability to maximize offloads.
Innergize software screenshot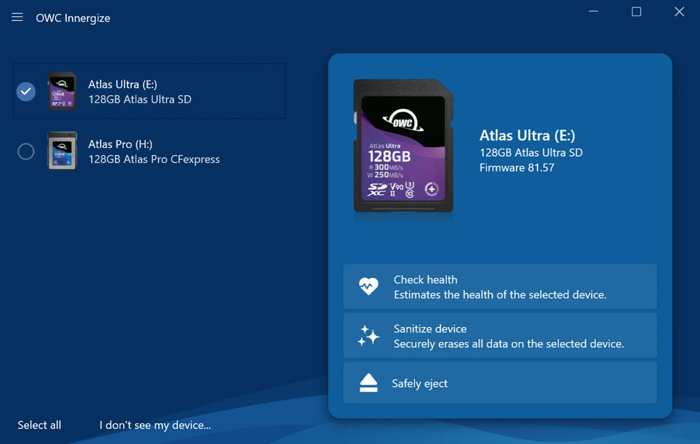 The company's new Innergize software is designed to monitor the health of Atlas memory cards, as well as manage with tools to sanitize cards and field upgrade the firmware to keep Atlas memory cards compatible and updated for peak performance. It is a free download to use with any Atlas memory cards or readers.
Atlas Dual Slot CFexpress Type B and SDXC UHS II card reader
Having a card reader that meets the demands of professional broadcast, cinema, and photography maximizes creativity time. The Atlas Dual Slot CFexpress Type B and SDXC UHS II card reader and Atlas Dual Slot SDXC UHS II card reader are designed for heavy workloads, with a heat-dissipating design, write-protect switch, and built-in USB-C cable that tucks neatly into the base, making them ready to use in the field and on the go. Both include a USB-C port to maximize connectivity options as well.
Atlas Dual Slot SDXC UHS II card reader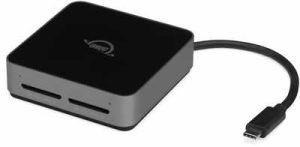 NAB Booth Demos
NAB Show attendees will see demos of Jellyfish XT and Innergize software during the event on April 15-19, as well as see the company's lineup of Capture to Completion solutions.
Additional demo stations include: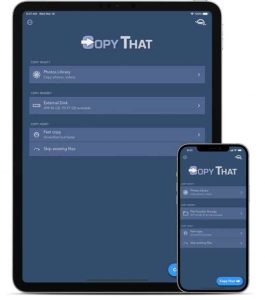 Capture

– From the first frame to the last edit,

the firm

provides an end-to-end workflow with Atlas memory cards, Atlas card readers, and Copy That ingest software that enables users to capture and transfer ideas easier than ever.

Copy That

for Mac streamlines the ingest process with fast, verified copies of your files to single or multiple destinations. All visitors to the

company's

booth can register to receive a free

1

-year license of Copy That software!
Copy That screenshot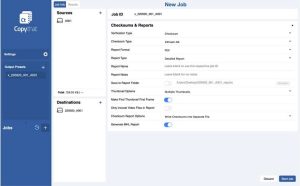 Create

–

Firm'

s core storage lineup will be on display and demonstrated with solutions designed for every video professional. From the workhorse ThunderBay enclosures to Flex solutions,

the company

has every storage scenario covered. This includes the new version of

firm

's software RAID management software SoftRAID, featuring a new driver-loading architecture, making it easier to set up RAID volumes.
Collaborate – Working together built OWC, the company has continued this collaboration with the acquisition of Jellyfish shared storage solutions. From mobile to enterprise, Jellyfish facilitates collaboration unlike anything else.
Complete – Once a project is complete, it is important to ensure it is backed up and secure. The firm helps creators do this faster, better, and cheaper with a multitude of archive solutions from disk to tape to NAS that make sure data is safe, secure, and ready to access whenever it is needed.
Pricing and availability :
Resources:
Jellyfish XT video      
Innergize software video     
Atlas Ecosystem video     
Copy That software video