Frederick County Chooses LaserVault ViTL from Electronic Storage Corporation
For IBM Power systems
This is a Press Release edited by StorageNewsletter.com on April 3, 2023 at 2:00 pm
Electronic Storage Corporation announces that Frederick County, VA has selected their virtual tape library solution for IBM Power systems and commented positively on their experience.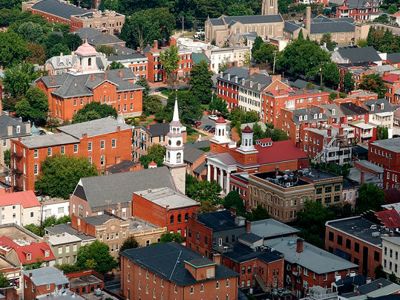 Challenges
Frederick County has all of the standard business needs for backup technology, plus one more – accountability to the general public.
It became important that it upgrades from their tape backup system, and do it in a way that saved them time and money. The county also needed a reliable system that would save man hours and safeguard important county records.
According to Charles Tyson, Frederick County's MIS director, it backups their entire system 5 days a week and keep it 2 weeks. it also backupsmonthly and keeps those records for 12 months. Backing up data each day with tape meant it faced all of the challenges and drawbacks of space and time that using physical tape presents. 
Solution
"Cost was a deciding factor, and the reviews were great," says Tyson about his selection of LaserVault ViTL.
With daily and monthly backups a must, ViTL's speed and reliability made it the best possible answer for his agency.
LaserVault ViTL is a virtual tape backup and recovery emulation solution that has integration with IBM Power systems. Because ViTL uses standard IBM i backup commands, it is easy for a company used to using manual tape to improve their backup operations by making the switch to virtual tape.
Recommendation
"LaserVault ViTL is fantastic to use," Tyson states. "ViTL backups the system in half the time of tape and the speed and ease that you can restore a file is great.The ease of use and the reliability of ViTL make it a good choice for others in county and other government agencies.
By choosing ViTL and cutting backup times by 50%, Tyson has improved the efficiencies of his backup and recovery operations, ultimately benefiting the county's service to the public.
Brad Jensen, CEO, Electronic Storage Corporation, concurs: "ViTL solves the problems so many IBM i users face with backing up their data to physical tape. We are repeatedly told how using tape is slowing down systems and requires too much handling to keep up with the backup and recovery demands IBM i users face. Frederick County, VA's outcome is a perfect example of how LaserVault ViTL resolved a difficult backup and recovery situation."
LaserVault ViTL backup and recovery solution is available. IBM i users can read more about LaserVault ViTL on the IBM Global Solutions Directory.