Pliops Collaborates with Oracle
To bring performance acceleration, improved reliability and scalability to MySQL enterprise users
This is a Press Release edited by StorageNewsletter.com on March 20, 2023 at 2:00 pm
Pliops announced that its Extreme Data Processor (XDP) has been demonstrated to deliver performance and efficiency gains for Oracle MySQL Enterprise Edition – at cost savings.


The company's XDP + MySQL solution was designed to overcome 2 of the biggest challenges to effective database management – performance optimization and improved data resiliency for on-premises enterprise users.
XDP PCIe-based card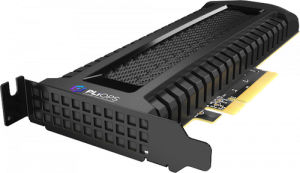 XDP is a low-profile PCIe-based card that deploys in minutes and runs in any server and with any SSD. With its data-shaping technology managing the end-to-end data flow between MySQL database software and local storage, XDP overcomes storage inefficiencies using breakthrough algorithms to accelerate and scale database performance while also providing higher reliability with integrated data protection and increased usable capacity. Industry standard TPC-C testing proved that, when deployed with Oracle MySQL Enterprise Edition, XDP delivers 3.4x TPs performance boost compared to MySQL Community Edition without XDP – with no required changes to Oracle MySQL software or the server.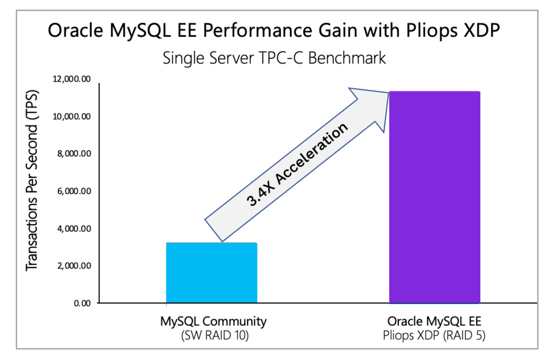 Additional XDP + MySQL Solution benefits include:
Faster and more consistent database performance

Up to 2x more users and 2x more instances per node with a 50% latency reduction

Simple to deploy – works in any server with any SSD

Up to 6x more usable database capacity

Increased system reliability and data resiliency

Extended associated SSD capacity and useful life

Integrated RAID-5-like protection without the capacity penalty

Lower TCO due to ability to scale workloads and support workload consolidation; without additional required compute and storage
Current Oracle MySQL users adding XDP to their environment can achieve immediate technical benefits and cost savings while doing more with their MySQL license.
"As is so often the case in today's economic environment, MySQL users are challenged to do more with less," noted Marius Tudor, SVP, Pliops. "There are both business and technical benefits when Pliops XDP is added to MySQL environments. Our joint solution unlocks and enables new technical capability and business value associated with existing infrastructure, while also cost-reducing their setup. Together, Pliops and Oracle are providing customers with value that they would not otherwise see without spending more money on new on-prem infrastructure. As a member of the Oracle Partner Network, we are pleased to collaborate and offer a unique solution that benefits Oracle MySQL users."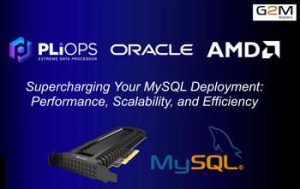 On March 21, the company will participate in a webinar titled Supercharging Your MySQL Deployment: Performance, Scalability and Efficiency that will detail the collaboration with Pliops, Oracle and AMD – and explain how to cost-reduce MySQL deployment while dramatically accelerating performance and boosting scale, efficiency and data protection. Registration.