Acronis Launches Cyber Cloud Data Center in Toronto, Canada
Now WW in more than 50 locations
This is a Press Release edited by StorageNewsletter.com on March 17, 2023 at 2:01 pm
Acronis International GmbH announced the availability of a new Cyber Cloud data center in Toronto, Canada.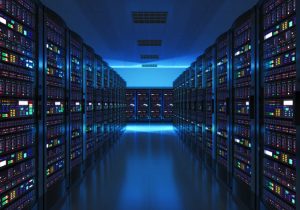 This addition to the company's global network of Cyber Cloud data centers provides partners with access to a range of cyber protection solutions, empowering them to create new services and offerings to manage their clients' data protection needs more efficiently with faster access, continuous data availability, and the added benefit of data sovereignty.
Acronis' global network of Cyber Cloud data centers includes more than 50 locations in USA, UK, Switzerland, France, Germany, Japan, Australia, Singapore, and other regions. Announcement marks Acronis' second Cyber Cloud data center presence in Canada, following the launch of the Vancouver location in October 2020. Firm's partners in Canada will have access to a suite of cyber protection solutions and managed cloud solutions via the Acronis Cyber Protect Cloud platform, with the added benefit of local data management and support from their service providers.
"As a Canadian cloud distributor and provider of backups and recovery plans since 2005, we are aware that proximity to the backup site is one of the important criteria for an optimal DR plan," said Serge Blondin, IT director and Acronis product manager, ITCloud.ca. "With the addition of a second data center in Eastern Canada, Acronis allows our partners across the country to now benefit from proximity to the backup site in addition to a state-of-the-art, infrastructure entirely managed by Acronis. With our network of more than 1,200 partners in Canada, ITCloud.ca is very proud to have contributed to the success of this major project."
The Cyber Cloud data centers are tailored to meet corporate and regulatory needs, enabling partners to exceed compliance, data sovereignty, and performance requirements. They adhere to the highest standards of physical security to restrict unauthorized physical access and protect the safety of customer data. The Toronto Cyber Cloud data center's standards and reports include ISO 22301:2019, PCI DSS, SOC 2 Type 2, SOC 1 Type 2, and ISO/IEC 27001:2013, underscoring vendor's commitment to providing secure and reliable cyber protection solutions.
Purpose-built to provide organizations with the utmost levels of data availability, security, and safety for their critical data, applications, and systems, each facility features the best operational and security controls. The Cyber Cloud data centers also follow the approach of need plus one (N+1) for greater redundancy across all hardware layers of its infrastructure, minimizing risks and eliminating single points of failure. This ensures that customers can always rely on Acronis for resilient and robust cyber protection solutions.
Acronis VP and GM, Americas, Pat Hurley, said: "Every new Acronis Cyber Cloud data center launch further enhances Acronis' network of availability, enabling our customers to meet regulatory compliance and connectivity demands. We are constantly expanding our Cyber Cloud data center network to offer the most exceptional data protection solution available. Our innovative solutions are designed to increase global availability and cater to the needs of our service providers and their partners."
Service providers interested in learning more about the advantages and opportunities that are created by offering integrated cyber protection solutions available can visit: https://www.acronis.com/en-us/products/cloud/cyber-protect/.