VergeIO Announces VMware Exit Strategy
And releases migration service powered by new feature, IOmigrate.
This is a Press Release edited by StorageNewsletter.com on March 16, 2023 at 2:02 pm
In response to ongoing frustration with VMware, Inc.'s pricing policies and concerns over the impending Broadcom acquisition, VergeIO announced the release of its VMware Exit Strategy.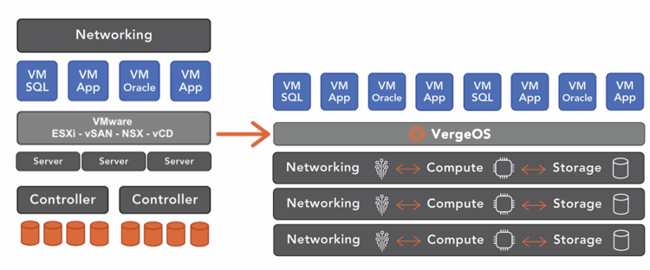 The program includes a competitive trade-in to VergeOS and a migration service powered by a new feature, IOmigrate. Customers can leverage existing hardware and reduce VMware costs by more than 50%.
"We've been overwhelmed by customers calling in looking for an alternative to the escalating cost of VMware and general IT complexity, so today, we are releasing our VMware migration tool that provides a easy, migration to our hypervisor, network, and storage platform. We also know that IT is stretched thin, so we've partnered with leading integrators to provide a white-glove turnkey migration service," said Yan Ness, CEO.
VergeOS architecture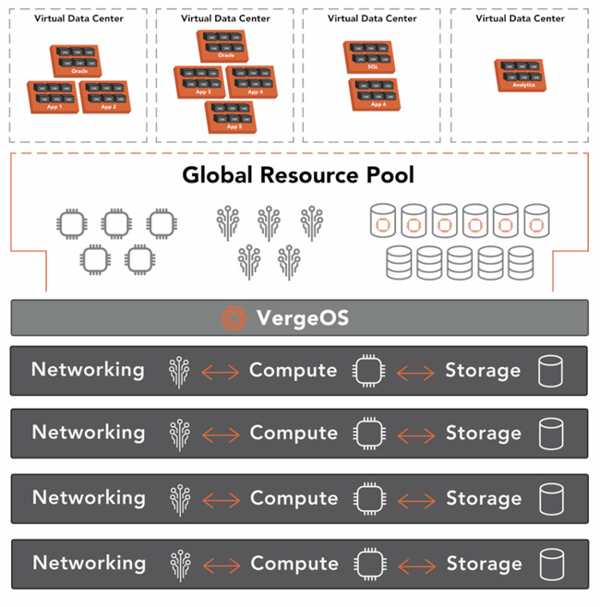 IOmigrate is built into the core VergeOS environment and leverages VMware's change block tracking (CBT) technology to synchronize VMs with VergeOS VMs in near real-time. Customers can even use IOmigrate as a backup and DRsolution while testing converted VMs. Because of the efficiency of VergeOS, customers will realize better performance and hardware utilization. As a result, they can increase the number of workloads while delaying hardware purchases, further reducing data center costs.

Storage services also benefit from migration. VergeOS includes global inline de-dupe, unlimited, immutable snapshots, and 2-factor authentication, further reducing costs and improving ransomware resiliency. Complete networking capabilities are part of VergeOS. It delivers full layer 2, layer 3, firewall, and DNS functionality.
VergeIO's VMware Exit Strategy includes a partnership with IO integrators, the company's certified reseller partners that are experts in VMware to VergeOS migrations. If the organization doesn't have the time or resources to perform the migration, IO integrators can complete the task quickly. Once complete, the customer merely needs to verify the migration and activate the VergeOS cluster.
"We are excited to partner with VergeOS to enable our customers to exit from VMware and enjoy an environment that performs better, scales further, and is infinitely easier to manage. Using our white-glove service makes conversion simple and easy," said Howie Evens, VP, Dallas Digital Services.
Once activated, customer has capabilities that include:
Mixed node support

Improved performance

Ransomware resilience

Scalability to over 100 nodes
IOmigrate and its related services are available.