KingSpec 4TB 6Gb SATA 2.5-Inch SSD
Up to 560MB/s and 480MB/s RW speeds, 2 million hours MTBF
This is a Press Release edited by StorageNewsletter.com on March 15, 2023 at 2:02 pm
Shenzhen Kingspec Electronics Technology Co. Ltd. has announced the 4TB 2.5″ SATA-3 SSD.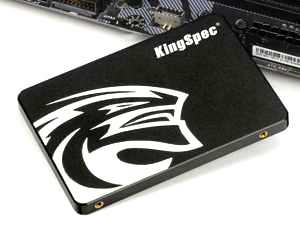 This latest addition to the company's family is designed to meet the growing demand for larger storage capacity in a smaller form factor.
The 4TB 2.5″ SATA-3 SSD is a solution for high-capacity storage requirements in servers, data centers, and enterprise storage systems. With a read speed of up to 560MB/s and a write speed of up to 480MB/s, this SSD is for intensive workloads such as virtualization and data analysis.
This SSD also features an advanced controller and NAND flash technology that delivers performance and endurance. It has a MTBF of 2 million hours.
"We are excited to introduce our latest product, the Kingspec 4TB 2.5″ SATA-3 SSD," said Morffin, spokesperson. "With its high-capacity storage and exceptional performance, we believe this SSD will be an excellent addition to the Kingspec family and a great option for those looking to upgrade their storage solutions."
In addition to its storage capacity and performance, the company's 4TB 2.5″ SATA-3 SSD is also designed with energy efficiency in mind. It consumes less power than traditional HDDs, making it an eco-friendly option for businesses and individuals looking to reduce their carbon footprint.
The 4TB 2.5″ SATA-3 SSD is available and can be purchased through the company's website or from authorized resellers and distributors.
"We are proud to offer this high-capacity SSD to our customers," said Morffin. "We are confident that it will meet their storage needs and exceed their expectations in terms of performance, reliability, and energy efficiency."
Resource:
Video