Eugen Forschner in Germany Opts for StorMagic
Eliminating downtime with SvSAN, replacing HPE MSA
This is a Press Release edited by StorageNewsletter.com on March 15, 2023 at 2:00 pm
StorMagic Ltd announced that German manufacturer Eugen Forschner GmbH has selected StorMagic SvSAN to replace an ageing physical SAN.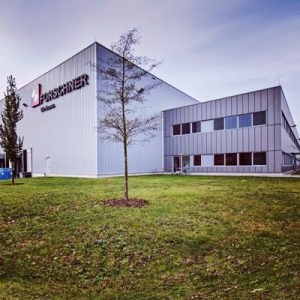 The company develops and designs technology for the automotive industries, prepares it for series production and makes it available worldwide. It is a manufacturer of many products, including technology for high voltage systems, cabling systems and scr-systems.
StorMagic's virtual SAN solution was chosen for its ease of use, price and fast installation process with minimal downtime required.
Eugen Forschner previously used HPE MSA, a storage array, as a physical SAN to store application data from construction, production, office, CRM and SQL databases. In the search for a replacement solution, HA was a key requirement, to ensure 24×7 operations and achieve high percent uptime.                                               
"StorMagic SvSAN delivers 100% uptime and lets us achieve HA in the smallest space available on the market," said Patric Schleicher, IT-leitung Forschner Gruppe. "Our 2-node SvSAN clusters mean that downtime is a thing of the past for both of our offices."
StorMagic was recommended by Forschner's strategic partner, it@business, a VAR who packages, sells and installs IT solutions for end users. SvSAN only requires 2 servers for an HA solution, which depicts the smallest footprint.                       
Since installation, Forschner has found SvSAN to be a true HA solution with centralized management that offers compatibility with any storage type, including the all-flash drives on commodity hardware they preferred, which delivers performance for the price. Performance improvements, 100% uptime and the ability to conduct maintenance on SvSAN while it's running have been key benefits to the customer.
Case study: Eugen Forschner GmbH Eliminates Downtime with StorMagic SvSAN
Read also :