Collapse of Silicon Valley Bank Could Hurt Some Storage Start-Ups
Here are some of them.
By Jean Jacques Maleval | March 14, 2023 at 2:02 pm
Funded in 1983, Silicon Valley Bank (SVB) is a US bank based in Santa Clara, CA, becoming the 16th bank in the country before collapsing on March 10, 2023.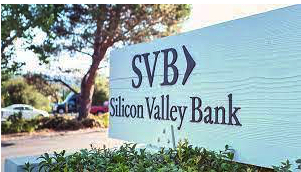 As the preeminent provider of venture debt in the industry, it works with more than half of all US-based start-ups, especially in technology including storage.
Here is a (partial) list of the storage companies we have found that could eventually be hurted as they had financial relations with SVB in bankruptcy, unless they took precautions:
Cloudian and Kaminario (becoming Silk) got financial funding from SVB.
Nasuni secured a $15 million credit facility from SVB in July 2020
Carbonite acquired Mozy From Dell for $146 million in cash: the purchase price was funded with cash on hand and funds available under the company's new revolving credit facility notably with with SVB.
NHD Systems received a $4 million credit facility from SVB in 2018.
Violin Memory completes sale of additional $15 million of convertible senior notes in 2014: net proceeds from this offering for general corporate purposes, including working capital and to repay all amounts outstanding and owed under its credit agreement with SVB.
MapR closes $110 million financing led by Google Capital in 2014: in addition to the equity financing, it completed a debt facility of $30 million led by SVB.
On August 8, 2013, Overland Storage entered into an amendment to its loan and security agreement with SVB.
SVB was a big customer of Box.
Finally, the storage industry is losing a big investor into new and innovative companies.