What's New with VMware Cloud Director Object Storage Extension V.2.2?
Modern and secured storage S3 solution
This is a Press Release edited by StorageNewsletter.com on December 2, 2022 at 2:01 pm

By Astha Sharma, product and digital marketing specialist PMM, Cloud Director, VMware, Inc.
VMware Cloud Director announces the availability of Object Storage Extension (OSE) 2.2, a scalable, modern and secured data storage S3 solution.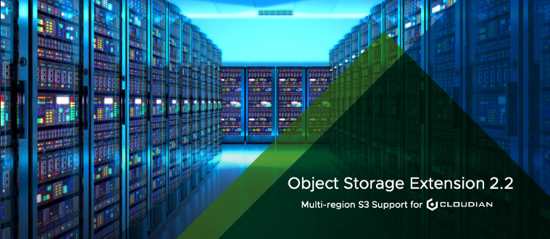 In the previous year, with the release of version 2.1, VMware extended its interoperability features along with the added support for Kubernetes BR service which offered features for cloud providers to manage their unstructured data at scale.
Click to enlarge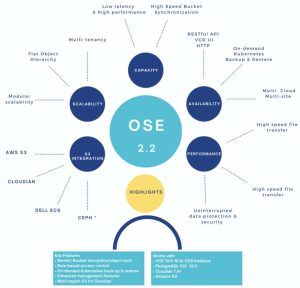 This year with V.2.2, the firm focused 90% of its efforts on supporting its long-standing partner Cloudian to expand its enterprise-grade S3 storage capability for its growing multi-tenanted environment. Cloudian Object Storage for VMware Cloud Director is a storage platform that lets VMware cloud providers, and their tenant users deploy, manage and consume S3-compatible storage within their service environment.
Cloudian for VMware Cloud Director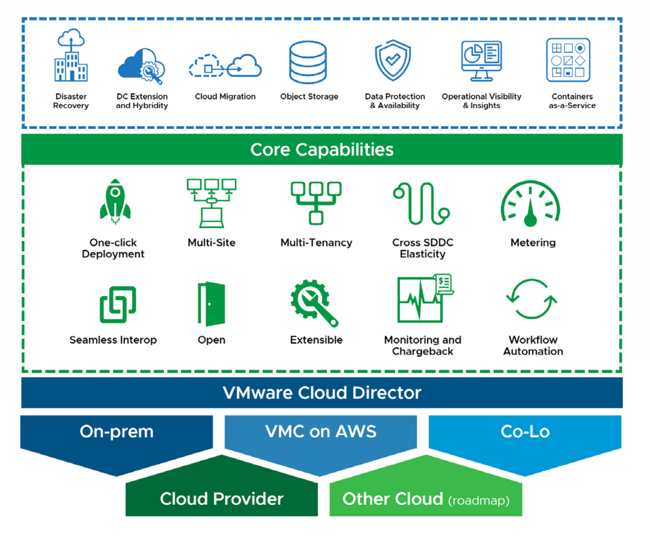 Currently, Cloudian, Inc. offers multi-tenant resource pooling, data immutability, granular storage management and data durability up to 14 nines. With the release of VMware Cloud Director Object Storage Extension 2.2, cloud providers leveraging Cloudian are able to extend multi-region storage capability for their tenants.
Let us explore features in detail:
Multi-region S3 for Cloudian
Cloud Director Object Storage Extension introduces multi-region S3 support for Cloudian allowing cloud providers to configure multi-region S3 for single as well as multi-cloud director sites. This allows cloud providers and their tenants to manage persistent data elements, create buckets, backup vApps as well as Kubernetes cluster across different regions.
Multi-region Cloudian storage policy management
With version 2.2 with cloud provider and their tenants can access multi-region storage policy management. Furthermore, cloud provider can decide whether to expose or cover Cloudian storage policy configuration to tenants within a few clicks.  
Multi-region bucket replication
To overcome regional outages and aid DR efforts, cloud providers can now manage replication rules to define what S3 can apply during replication such as server-side encryption, replica ownership, transitioning replicas to another storage class and more. The replication rule can be 2-way allowing users to select source region, bucket and destination regions. Multi-region bucket replication allows cloud providers and their tenants to replicate objects in one bucket to another in one or more regions.
Kubernetes backup
Cloud Director Object Storage Extension 2.2 supports the latest version for Kubernetes clusters meaning K8s backup and restore feature in Object Storage Extension will work with the latest Kubernetes clusters.
Resources:
OSE 2.2 release notes
OSE 2.2 solution brief
OSE 2.2 demo video
Installation Guide
Installation Guide for Cloud Director Service
Provider guide
Tenant guide
OSE FAQ